Dedicate a tree
Plant a tree in memory of your loved one to celebrate their life and grow a positive legacy in their name.
Our trees are planted in the tranquil setting of Little Wittenham Wood; a Site of Special Scientific Interest and a Special Area of Conservation.
Crisscrossed with good quality footpaths and woodland rides, it is a haven of peace and serenity; the perfect place to plant a memorial tree to celebrate your loved one.
The woods are home to a wealth of wildlife, including several species of ecologically important bats.
The open sunny glades within provide the perfect habitats for small mammals, invertebrates and woodland birds.
The ponds within the wood are home to one of Britain's largest known populations of the rare great crested newt as well as many species of insects including dragonflies.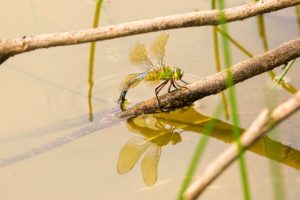 Or plant a tree in celebration of a special event
We are also happy to be able to help you mark a special day or event. You can plant a tree in celebration of a special time, for example wedding anniversaries, birthdays or christenings.
Whatever the reason for your dedication, we will invite you to join us to plant your tree at a special date and time, accompanied by family and friends. We can also plant your tree on your behalf.
To plant and dedicate a tree, we request a donation of £200. Purchase your tree today via our online donation page:
Your donation will be used to care for your tree as well as to support our work at Earth Trust, in doing so helping to build a better world for future generations in your loved one's name.