Our Impact
Nature can help us, but we need to help it first.
We are facing a triple threat of climate change, loss of biodiversity, and a massive public health crises, made worse for those in disadvantaged communities who have little or no access to nature.
It has never been more critical to provide access to green space and to engage people deeply with nature to inspire action for the future.
Located in the South East and Oxfordshire – one of the most rapidly developing counties in the UK – Earth Trust is positioned at the sharp edge of creating and managing spaces that enable both people and nature to thrive in balance.
The difference you help us make
For over 40 years Earth Trust has been providing and championing accessible natural green space and running inspiring, award-winning programmes to help people connect with nature and the environment.
Some headline figures from 2022/23 include: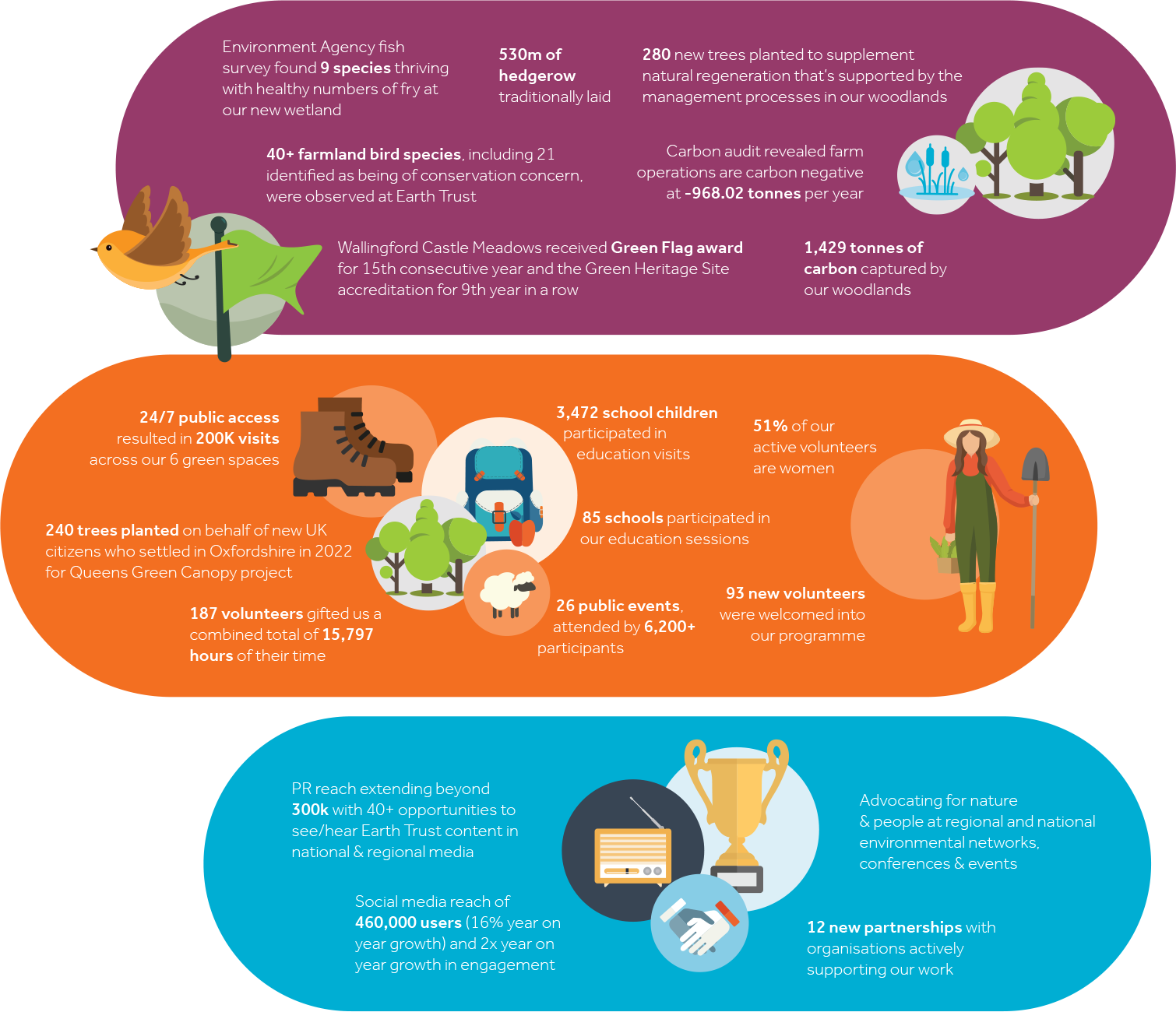 This was only possible with your support.
We measure our impact every year. Read our annual reports to see how our work has evolved.