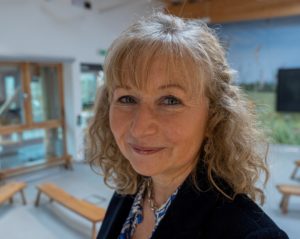 Jayne Manley
CEO
Dr Jayne Manley believes that future life on Earth requires people thriving and being intimately connected with the ecosystems that support us. She became CEO of Earth Trust in 2012, bringing with her a strong practical diverse background in whole ecosystem thinking, farming/land management, policy development, income generation, learning and engagement. Previously working in strategic roles for Plantlife International and English Nature, Jayne is currently Chair Oxfordshire Environment Board, member of the Oxfordshire Executive Officers Group of Future Oxfordshire Partnership, and past Chair of the OXLEP Environment and Sustainability Sub Committee. @jaynesvoice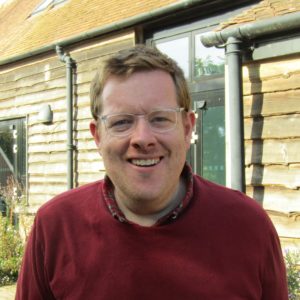 Dave Lewis
Director of Operations
Dave joined Earth Trust in August 2022 and leads on projects and initiatives to strengthen the ways in which the Earth Trust works. This includes our visitor spaces, people, systems, internal processes, our commitment to volunteering as well as infrastructure and building projects. Dave has primarily worked in the voluntary sector and social enterprises in roles helping organisations improve their relationships and engagement with the people they serve. He has a MSc in Voluntary Sector Management and is a member of the Institute of Fundraising.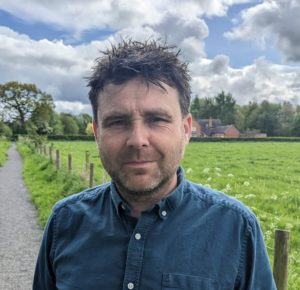 Simon Atkinson​
Director of Green Infrastructure & Nature Recovery
​Simon joined us in July 2023, from the Wildlife Trust for Birmingham and the Black Country where he was the Head of Conservation for the last 12 years​. ​He has extensive experience of managing and improving green spaces in urban conurbations, delivering over 700 projects, over 10 years, in areas of public open space, at nature reserves and on farmland​.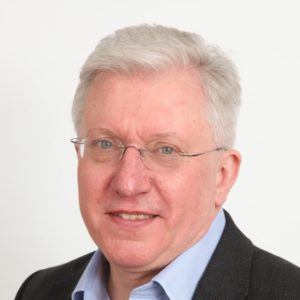 Stephen Huggett
Director of Finance
A Chartered Accountant, Stephen has over 30 years' experience developing financial strategies within the manufacturing, hospitality, retail, leisure and services sectors. During this time Stephen has forged a reputation as a pioneer in change management.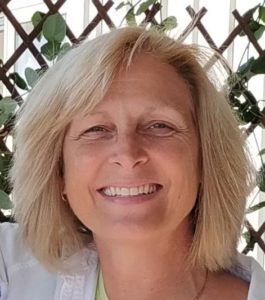 Lee Ann Norris
Head of Fundraising
Lee Ann joined us in September 2019. She plays a key role in our Fundraising Team, working to communicate why Earth Trust is such a great charity that needs your support, and inspiring everyone to become part of our story.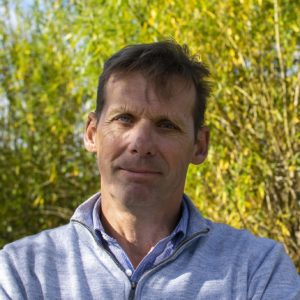 Paul Hill
Head of Environmental Land Management
Paul oversees the management of the Trust's farming operations and countryside estate. Paul began his career in agriculture upon commercially run arable and livestock farms. This was followed by another 20 years working for conservation organisations, local government and private landowners, establishing, advising and directly managing new economically, sustainable integrated conservation farming operations which are still operating viably today.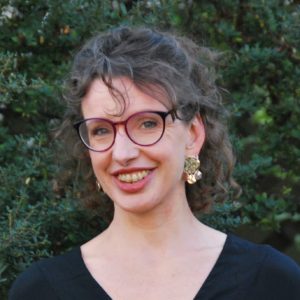 Verity Warne
Head of Communications
Verity joined Earth Trust as Head of Communications in October 2021 and overseas our communications and marketing strategy to raise our profile, increase support and influence participation in our projects. Verity has over 20 years experience of working in strategic marketing and communication for organisations that contribute to a sustainable, inclusive and equitable society.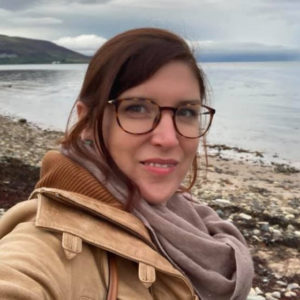 Anna Wilson
Head of Experience & Engagement
Anna joined Earth Trust in April 2022 as Head of Experience and Engagement. She has over 15 years' experience delivering visitor experiences, interpretation, events and learning programmes as a consultant and whilst working for a variety of museum and heritage organisations.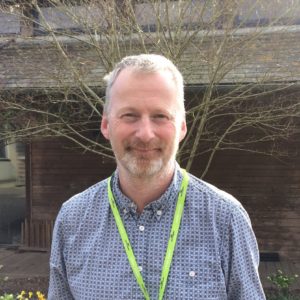 Colin Shone
Centre Operations Manager
Colin joined Earth Trust in March 2022. He was previously in a similar role at Cogges Manor Farm in Witney and prior to that worked for National Trust.
Communications
Vacancy
Communications Manager
Sharon Squire
Communications Officer (Channels)
Suzi Kemp
Communications Officer (Content)
Fundraising
Kitty Cox
Major Appeals Manager
Vacancy
Fundraising Co-ordinator
Lindsey Basset
Individual Giving Manager
Operations
Diane Fagan
HR Officer
Nicola Williams
Volunteer Officer
Vacancy
Sales & Events Executive
Naomi Lever
Centre & Office Administrator
Matthew Harman
Centre Maintenance Officer
Hugh Hedgecock
New to Nature Trainee
Experience & Engagement
Amy Rowland
Public Programming Manager
Stuart Ritchie
Education Manager
Fiona Bean
Education Tutor
Sarah Cherriman 
Education Tutor
Sophie Elliott
Sessional Engagement Tutor
Nick Carter
Sessional Engagement Tutor
Jennifer Doran
Sessional Engagement Tutor
David Herlihy
Sessional Engagement Tutor
Clare Sulston
Sessional Engagement Tutor
Susannah Bury
Sessional Engagement Tutor
Finance
Marianne Meering
Finance Manager
Heidi Fitch
Finance Assistant
Land Management
Tim Read
Forester Senior Ranger
Tristan Leslie
Acting Senior Ranger
Charley Scales
Ranger
Jake Wilkins 
Ranger
Executive Assistant
Marianne Hewett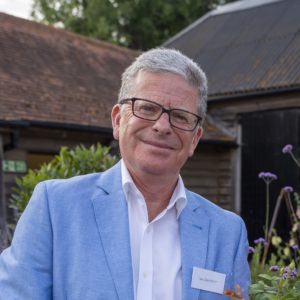 Ian Davidson
Chair of Trustees
Ian has 25 years' experience in central Government as an environment policy maker and science adviser, on sustainable development, biodiversity, soils and air quality. He also has specialist knowledge on the use of satellite data for agriculture and environment. Ian was awarded a PhD at Reading University and a BSc (Hons.) in Biological Sciences at Lancaster University and is the director and founder of Ian Davidson Consulting, specialising in the application of science to real world issues.
Ian has been a Trustee for a number of years and became Chair in 2019.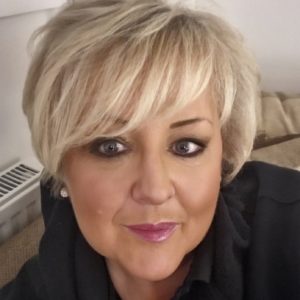 Sarah Bar Lev
Trustee
Sarah works as a People and Change Management Consultant with PA Consulting one of the top consultancies in the world. She specialises in creating change functions and communications in the Defence and security sector. Sarah runs a networking group called Women in Change and organised the Ministry of Defences first Tedx event. She previously worked in the care and third sector. She is an active member of Maidenhead Synagogue and lives in Wantage, Oxfordshire with her husband Ben who is a civil servant, and their two dogs.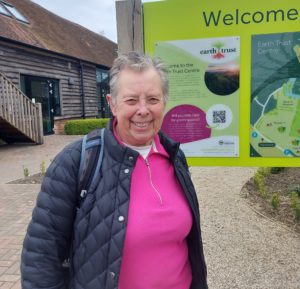 Liz Buckle
Trustee
Liz has recently retired from a long public service career, including working for the Environment Agency and the Department for the Environment, Food and Rural Affairs. Liz is excited about using her skills and knowledge to lead and support Earth Trust as we emerge from the pandemic and continue responding to climate change.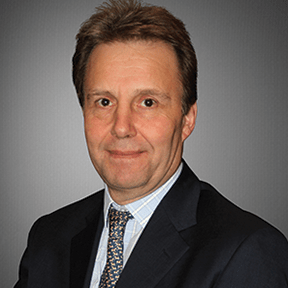 Stephen Dance
Chair of Finance & Risk committee
Stephen is a chartered surveyor and spent 20 years in private practice before becoming a senior civil servant. Stephen now works within HM Treasury and Cabinet Office on the delivery of major government projects. He's passionate about education and has served in a non-executive capacity on various school boards.
Stephen was brought up in rural north Derbyshire, often working on the local farm.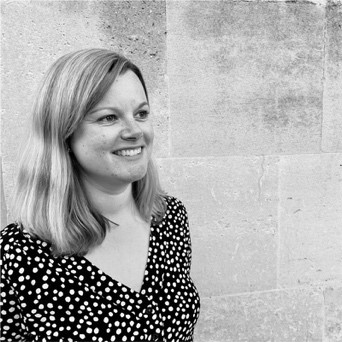 Clare Fairbrother
Trustee
Clare spent over a decade working at some of the UK's pre-eminent heritage institutions, including Historic Royal Palaces, Royal Botanic Gardens Kew and the Science Museum, before starting her own consultancy business in 2016. Specialising in trust and foundation income generation she works with a range of charities around the UK to develop fundraising strategies, undertake prospect research, submit grant applications and build strong stewardship practices. Growing up in rural Oxfordshire and regularly walking on Wittenham Clumps she now enjoys exploring green, open spaces with her two young children.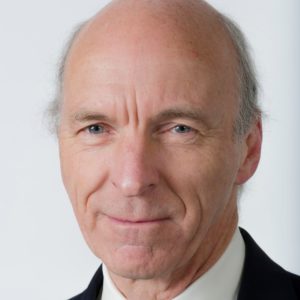 John Harwood
Trustee
John Harwood is retired senior civil servant and local government chief executive. Until 2008 he was Chief Executive of the UK's Food Standards Agency. Previously he had served as the first chief executive of the national Learning and Skills Council and before that as Chief Executive of Oxfordshire County Council. In 2019 John retired as the Vice Lord-Lieutenant of Oxfordshire.
For a number of years John was a Trustee and Chair of the Northmoor Trust, which in 2010 became the Earth Trust; he rejoined the board in 2020. He is also a current Trustee of the Cogges Heritage Trust, Oxfordshire Victoria County History Trust, and Young Dementia UK Homes, and a Vice President of Oxfordshire Youth. He has served as the chair of the international education charity, CfBT Education Trust, and on both the Care Quality Commission and the Awards Council for the Queen's Anniversary Prizes for Higher and Further Education.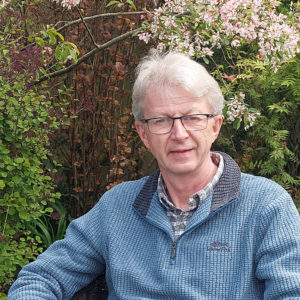 Terry Hurley
Trustee
Terry has been involved with the Earth Trust as a volunteer since 2019, initially providing project planning expertise in the construction of Earth lab during the first phase of the Gateway programme. He is a member of the general maintenance team, is an Earth Trust tour guide for varied events and activities including the public tours of Earth Lab, and has contributed to reviews of Earth Trust strategy and planning for the next phase of the Gateway programme.
Following a career in senior leadership and board roles in both private industry and the public sector, Terry brings expertise in innovation, programme management and people development.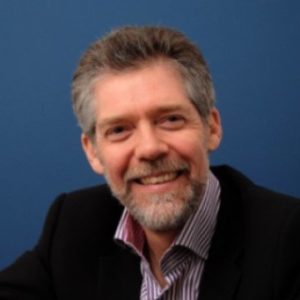 Robin Tucker
Robin brings both business and environmental skills to the Trust. After developing his career at strategy consultants Oliver Wyman and in senior commercial roles at Vodafone, Robin was later an Executive Director of Natural England, responsible for land management and regulation. He now runs his own firm, Red Kite Management Consulting.
Robin is also a Trustee of Cycling UK, a member of the Oxfordshire Strategic Transport Forum and active in the space industry cluster at Harwell. Robin is keen to help Earth Trust make the most of connections between land and people as we continue to grow.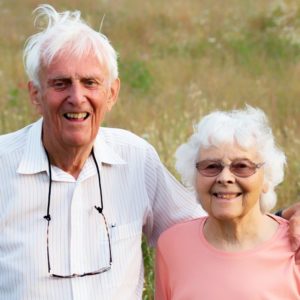 Sir Martin & Lady Audrey Wood
Earth Trust was originally set up as the Northmoor Trust for Countryside Conservation in 1967, with a generous endowment from our Patrons, Sir Martin and Lady Audrey Wood.
Sir Martin, sadly, passed away in 2021 but his contribution – not just to Earth Trust, but to the Oxfordshire community as a whole – has been transformational.
Sir Martin was a physicist and was involved in building some of the first superconducting magnets; realising the commercial potential of his research area at the time, the Woods founded Oxford Instruments in 1959. Superconducting magnets were in demand for MRI scanners all over the world and the company became a huge success. This enabled the couple to found and fund several science and environmental organisations across Oxfordshire, starting with the Northmoor Trust. The choice of name came from Northmoor Road in Oxford, where Sir Martin and Lady Audrey lived, and where JRR Tolkein also lived for much of his life. We rebranded as Earth Trust in 2011.
Photo taken by Gabriel Hemery for the couple's 90th birthdays in 2017.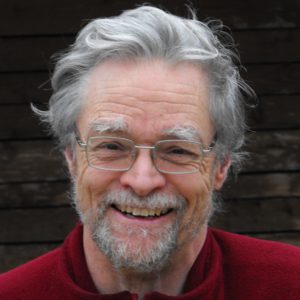 Robin Buxton
Robin has been involved with the Earth Trust and the Wittenham Clumps since 1982 as Warden, Executive Director, Trustee, Chairman and now Patron and advisor. He read Applied Biology (Natural Science) at Cambridge University and DPhil at Oxford on The Ecology of Termites in Tsavo National Park, Kenya.
Robin's involvement with Oxfordshire conservation includes chairing Oxfordshire Nature Conservation Forum from 1993 to 2015, helping set up the Oxfordshire Woodland Group and chairing his late sister Patsy Wood's legacy charity. He is also a board member of the Chartered Institute of Ecology and Environmental Management (CIEEM).
Our Farm Step Tenants
Brightwell Bees
Emma's Ewesful Acres
Hedgecraft
Meadow Plant Nursery
Norton & Yarrow Cheese