Earth Trust Kitchen Garden
Just outside Earth Lab, our learning and education building, a very special space has been created by our Education team and their students with support from our maintenance and gardening volunteers. The Earth Trust Kitchen Garden is our brand new, immersive teaching resource. For our visiting school groups, it's a living, breathing example of where food comes from. A place to learn and look at foodstuffs, see how it grows, and get hands on in the garden with planting and harvesting produce. For many, this kind of experience will be completely new.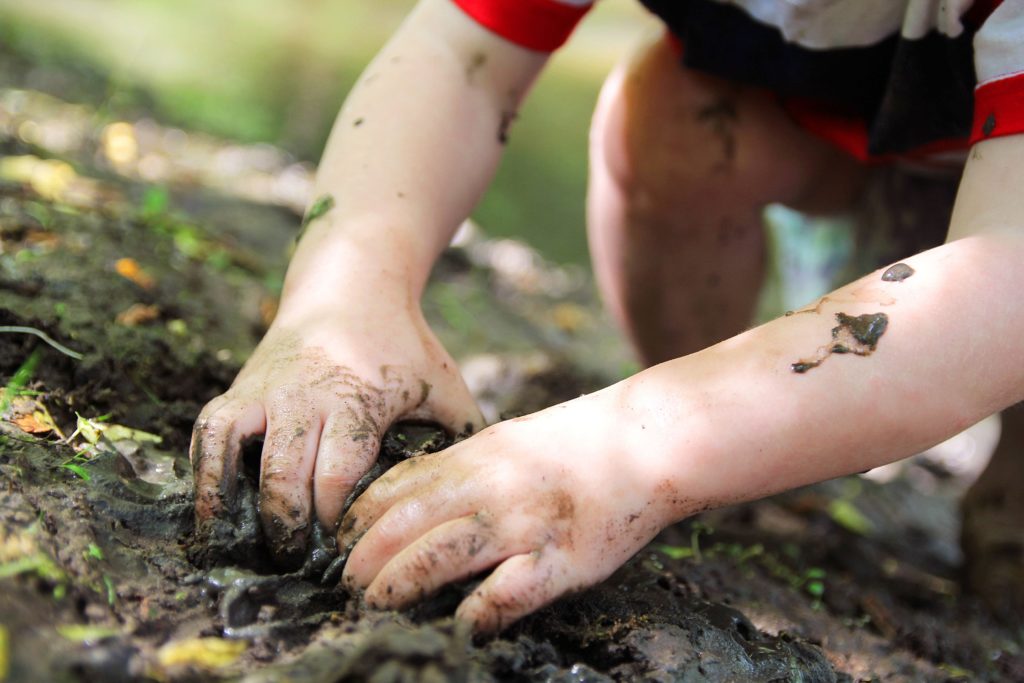 Recent studies have shown that many children are unaware of where their food comes from. For instance, whilst 8 out of 10 children are concerned about the environment, 28% do not know that carrots grow in the soil.
We show our learners that food doesn't come from a plastic bag, or the freezer, but grows, from seed, in the ground. They learn about the vital needs of seeds and how produce can be impacted by things out of our control, like weather and pesky pigeons.
Our youngest learners, 2-7 year olds who attend our Little Acorns sessions, have planted out potatoes and strawberries, which are thriving in the late spring sunshine and showers. Older students on our Countryside Skills course have been busy sowing and planting all manner of fruits and veggies from seed since March. They will be nurturing their tomato plants, sweetcorn, pumpkins and French beans in the run up to the summer holidays.  And, we have already started harvesting salad and herbs, making sure that there's something year immediate that our students can nurture, pick and taste.
This year, we will see our students off for their summer holidays with a BBQ, cooking up the delicious fresh veggies grown with their own hands.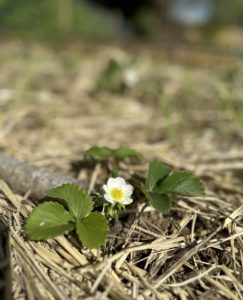 "We have had teachers literally in tears, so shocked to see children trying foods they never would have tried before – lettuce, spinach and rocket as opposed to just chips, burgers and chicken nuggets!"
Stuart, Education Manager
Healthy vegetables and happy children!
The Earth Trust Kitchen Garden provides an ideal area to teach plant science and biology, as well as chemistry, soil science and maths. Using all of their senses, our learners can touch, see, smell and taste the topic right in front of them.
Students develop more of an understanding of the natural world when they are actively engaged in scientific exploration. And sensory experiences stick in our memories and embed our learning – you remember where you learnt it as well as what you learnt.
Spending time amongst nature – gardening and growing plants – has positive effects on our mental and physical wellbeing.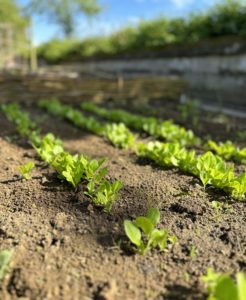 A lesson in sustainability
Sustainability is at the heart of the Earth Trust Kitchen Garden.
We water the garden using rainwater which has been collected from the shed roof. We captured 1,600 litres in March and April – enough to get our garden growing well without using a drop of mains water.
The French beans and tomatoes are supported by hazel stakes which have been crafted by school children using coppiced hazel provided by our hedge laying volunteers.
Kitchen waste from the Earth Trust office is collected and added to our new compost bays, along with all compostable garden waste from maintenance of the Earth Trust Centre gardens. We're practicing hot composting to ensure we have a usable compost to nourish our soils within a few months. So far, the hottest temperature recorded in the middle of the heap by visiting children is a toasty 55 degrees Celsius!
We are employing a strict 'no dig' approach in all the produce beds. Not digging leaves the soil structure intact which allows communities of micro-organisms to flourish, establishing a sustainable soil ecosystem supports disease and drought resistant plants.
The kitchen garden is also a chemical free zone. No herbicides, pesticides, or artificial fertilisers. We are giving nature a boost by incorporating habitats for predatory insects, birds and amphibians within the garden. So the armies of baby frogs from our pond and legions of hungry ground beetles from our stumpery will keep on top of the pests we don't want to see nibbling our cabbages.
The growing techniques that we're demonstrating in this garden – working with nature to create healthy soils – mirrors the journey that Earth Trust is on, at a larger scale, with our 500 hectares of farmland. As food producers within green spaces, we have a part to play in advocating and demonstrating food production systems and land management practices that support biodiversity, climate and health.
As well as visiting our fields of cereal crops to talk about large scale food production, being able to stomp in their wellies amongst growing vegetables in a compact kitchen garden space provides an accessible way for learners to connect with the food and farmland story.
The Earth Trust Kitchen Garden has been made possible thanks to donations and the support of our members scheme. Find out about becoming an Earth Trust member for just £3 per month.
Feeling inspired?
Growing produce in your own kitchen garden can cut down on your reliance on intensive farming and significantly reduce the environmental footprint of your food.
Fruit, vegetables and herbs grown in this way, are tastier and better for you than commercially grown produce as they are higher in nutrients and trace minerals.