10 steps to create your own Kitchen Garden
There's something deliciously rewarding about home-grown produce…
Here's our 10-step guide on how to create your own kitchen garden.
1. Choose a space in your garden that gets as much sun as possible.
2. Plan how you'll use your space and what you can fit in – think about materials and budget – and sketch out your design on paper.
3. Think of how you can create pathways with gravel, bark chips or reclaimed slabs.
4. Edge the beds using stones or bricks along the ground, or for accessibility you can make raised beds using wooden sleepers, or old pallet collars.
5. Decide which fruit or vegetables you'd like to grow – easy crops to start with could be potatoes, courgettes, radishes, beans, strawberries or salad leaves – and order the seed. Grow the things you enjoy so they won't go to waste.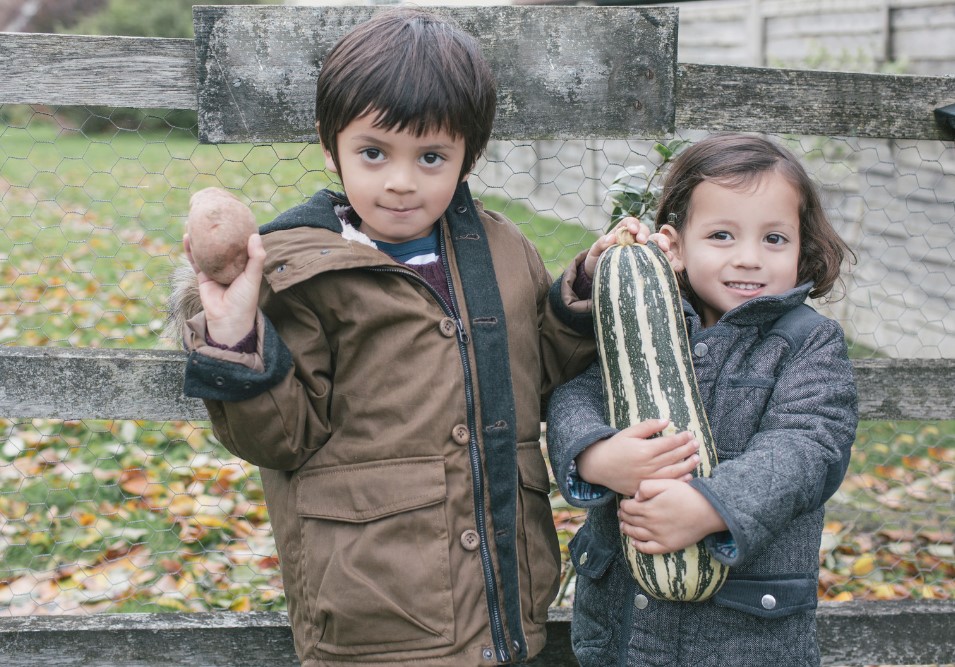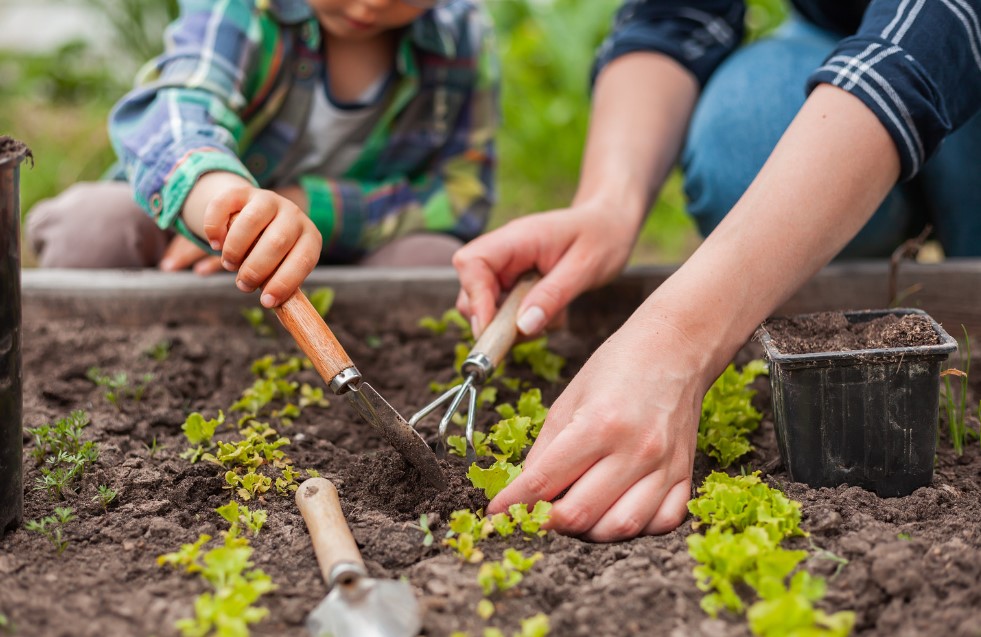 6. Some seeds will do better if grown in small pots first and then planted out once they're sturdy seedlings. Others, like courgette seeds, are happy to go straight in the ground.
7. Dig and clear the area, pulling out all the weeds (make sure you get the roots or they'll grow right back!).
8. Construct the beds and improve your soil by sprinkling over some peat-free compost, well-rotted farmyard manure or mushroom compost. Don't dig it in, just let it settle, and the earthworms will do the work for you!
9. Plant out your seeds (or seedlings, if grown in pots inside first) in groups with similar crops: legumes (peas and beans), squashes (such as courgettes and pumpkins), roots (carrots, beetroot and so on), brassicas (the cabbage family). Potatoes should be given their own bed as they need plenty of space, but salad crops and radishes can be grown wherever there's room.
10. And finally, to add a splash of colour – and to help with pest control – you can grow bedding plants such as nasturtiums or marigolds around the edges of your kitchen garden. A fruit tree is a great way to add some height to your garden and will keep giving you fresh fruit every year with very little effort.
The best time of year is March-April but you can have a go at creating your garden any time during the summer months. Potatoes can be planted in late autumn, and Swiss chard and spinach will grow throughout the winter.
Stuck for space?
Tomatoes are terrific at growing in pots on a windowsill. And one single courgette plant, grown in a large pot or container, will give you a decent crop of tasty courgettes to enjoy.
Don't forget the herbs!
A small herb garden can be just as rewarding, giving you all kinds of fragrant flavours to explore. Check out chives, coriander, basil, mint, marjoram, rosemary, parsley and thyme.
For even more inspiration and clever tips for your kitchen garden, some of the keen veg growers in the Earth Trust team recommend you take a look at Huw Richards' YouTube channel – the guru of no dig kitchen gardening!