Enjoy the autumn glow at Broad Arboretum
Autumn is a very special time of year – when nature makes magic and transforms the tree canopy to create an awesome, autumnal glow. The striking blend of colours are a spectacle to behold from up high on the Clumps, looking down across the surrounding woodlands, but it's even more special when you walk amongst the trees.
A short walk from the Clumps, past Earth Trust Centre, a meandering pathway leads you to Broad Arboretum. This unique collection of trees is a living library – home to every tree species native to Oxfordshire.
Established in 1998, by Earth Trust and the Oxfordshire Woodland Group, the arboretum now contains 49 different species including recent introductions of walnut, sycamore and chestnut.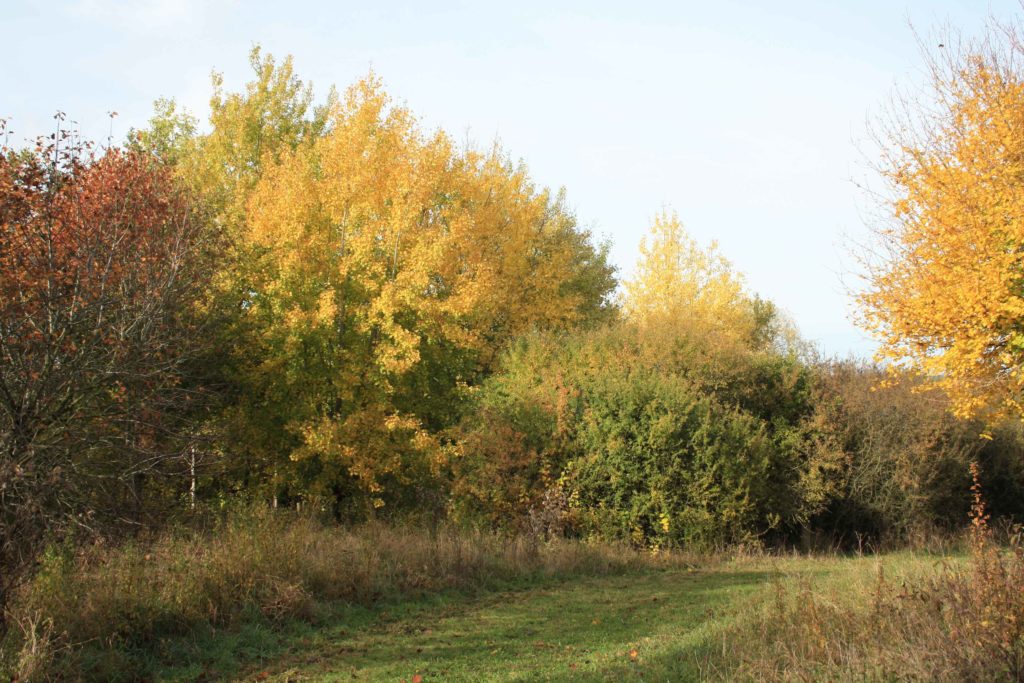 Tucked away behind Earth Trust Farm, Broad Arboretum has an air of tranquility and feels a million miles away from the busy city streets of Oxford, which is just 11 miles away. It's the perfect place to take time out and give yourself a mindful moment. You can wander quietly amongst the trees and immerse yourself in nature.
The trees, shrubs and hedgerows of the arboretum are a haven for wildlife, too. Badgers, deer, hedgehogs and rabbits all live in harmony in this serene habitat. Amongst the trees you might spot yellowhammer and fieldfare, and, if you listen carefully, you may just hear the charming call of the corn bunting – it sounds like chinking keys.
If you're a keen tree lover, it's a great place to identify the tree species. A map at the entrance shows you where to find all of the different varieties and there are also individual markers for each group of trees. Probably the most famous of British trees is the oak. A symbol of strength and essence of Englishness, oak trees provide a vital and fascinating haven for wildlife. A single oak tree can live for almost 1,000 years and supports more biodiversity than any other British plant – at least 280 species of insect are known to live on oak trees.
If you just like to get out in nature, and you're looking for somewhere new to explore, it's a lovely circular walk of approximately 1.5 miles and offers fantastic views of the Clumps.
As with all of Earth Trust's green spaces, it's entirely free to visit Broad Arboretum, and it's open 365 days a year. Free parking is available at Earth Trust Centre or at the Wittenham Clumps car park, just up the road. Dogs on leads are welcome at Broad Arboretum but please do take poo bags away with you.
See how many tree species you can name when you visit, and how many you can remember when you get back home!