Saving rivers, step by step
Stretching over 350 km, the River Thames is the UK's second longest river, snaking its way from Cotswold countryside, through the cities of Oxford and London, and out into the North Sea. It's home to kingfishers, eels, seahorses and over 125 species of fish, and – after treatment – provides drinking water to millions.
But how healthy are our rivers? And what can we do to help?
Drinkable Rivers is an organisation working to highlight the systemic actions needed to clean up our rivers, so that they are once again safe to drink from and able to support the animals and plants that thrived in them before pollutants took hold.
Founders Li An Phoa and Maarten van der Schaaf have been walking the length of the Thames this month to highlight the need to save our rivers. And along the way they've been meeting school children, politicians, policy makers – and some of the Earth Trust team as they passed by our part of south Oxfordshire.
As they made their way along the Thames, the team took samples to look at the water quality, to provide data about the health of the river at each leg of the source to sea hike.
They collaborated with local community groups and school children to collect the water samples, enabling them to see the value of citizen science and why it's so important to care for our rivers.
86% of UK rivers don't meet "Good Ecological Status" according to the Environment Agency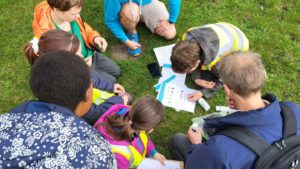 As the Thames curves around the Clumps, it passes through two of Earth Trust's wetland areas – River of Life I and II – and it was here that we caught up with the Drinkable Thames team.
The banks of the River Thames and the nearby River Thame were landscaped and rewilded to create valuable habitat for wildlife, and to slow the water down so that it is naturally filtered and cleaned as it passes through.
With both River of Life habitats now established, we are particularly interested in Li An and Maarten's observations and data of the changes and patterns in water quality along the stretches of the Thames adjacent to our new landscape.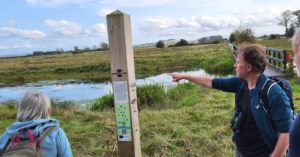 If you've been inspired to help improve the health of a river near you, you can get involved in the biggest citizen science project looking at river health in the UK with The Rivers Trust.
All you need is a mobile phone and a little time spent at the river. Download the Big River Watch app to be part of the movement restoring precious waterways.
And why not visit the new wetlands and walk along the Thames to see the River of Life projects too? Explore Earth Trust's blue and green spaces today.