Can straw save the planet?
How far can a honey bee fly? Does biodiversity matter?
Thanks to funding from the Brickability Group Foundation Trust, these kinds of questions are what a new cohort of year fives and sixes will be working out as part of our Inspiring Future Green Leaders programme this autumn.
Schools taking part can choose between Brilliant Biodiversity, Climate Culture, or Feed the World themes. Each one aligns with the curriculum and encourages students to apply theoretical science and maths to real world problems, empowering young people to take action for the planet.
Starting with a day at Earth Trust, pupils will be able to explore natural habitats, learn more about food production and see inside our special eco learning building, Earth Lab. The sessions will focus on doing live experiments and solving practical tasks, giving children an opportunity to connect with the environment in a real and meaningful way.
Brilliant Biodiversity participants will be assigned a mission by one of our rangers to find out what's living in each habitat, while those in the Climate Culture sessions will be set a challenge by Earth Trust CEO, Jayne Manley.
In Feed the World, students will consider the benefits of using land in different ways by calculating things like how much honey a bee could make from a patch of wildflowers, and most importantly, is there enough wheat in the fields to make pizza for lunch?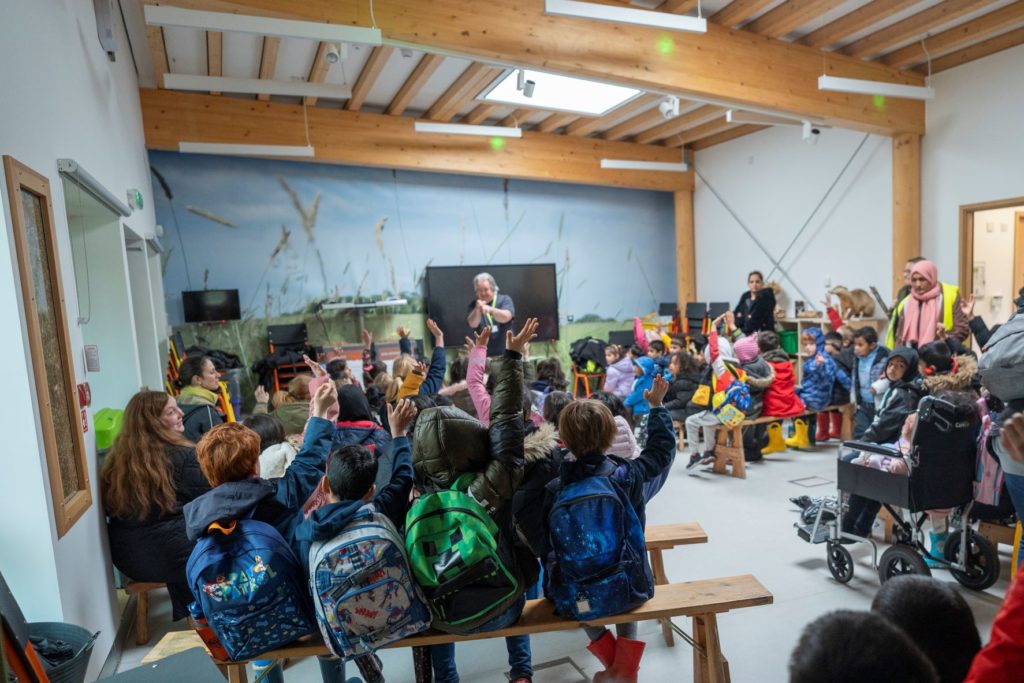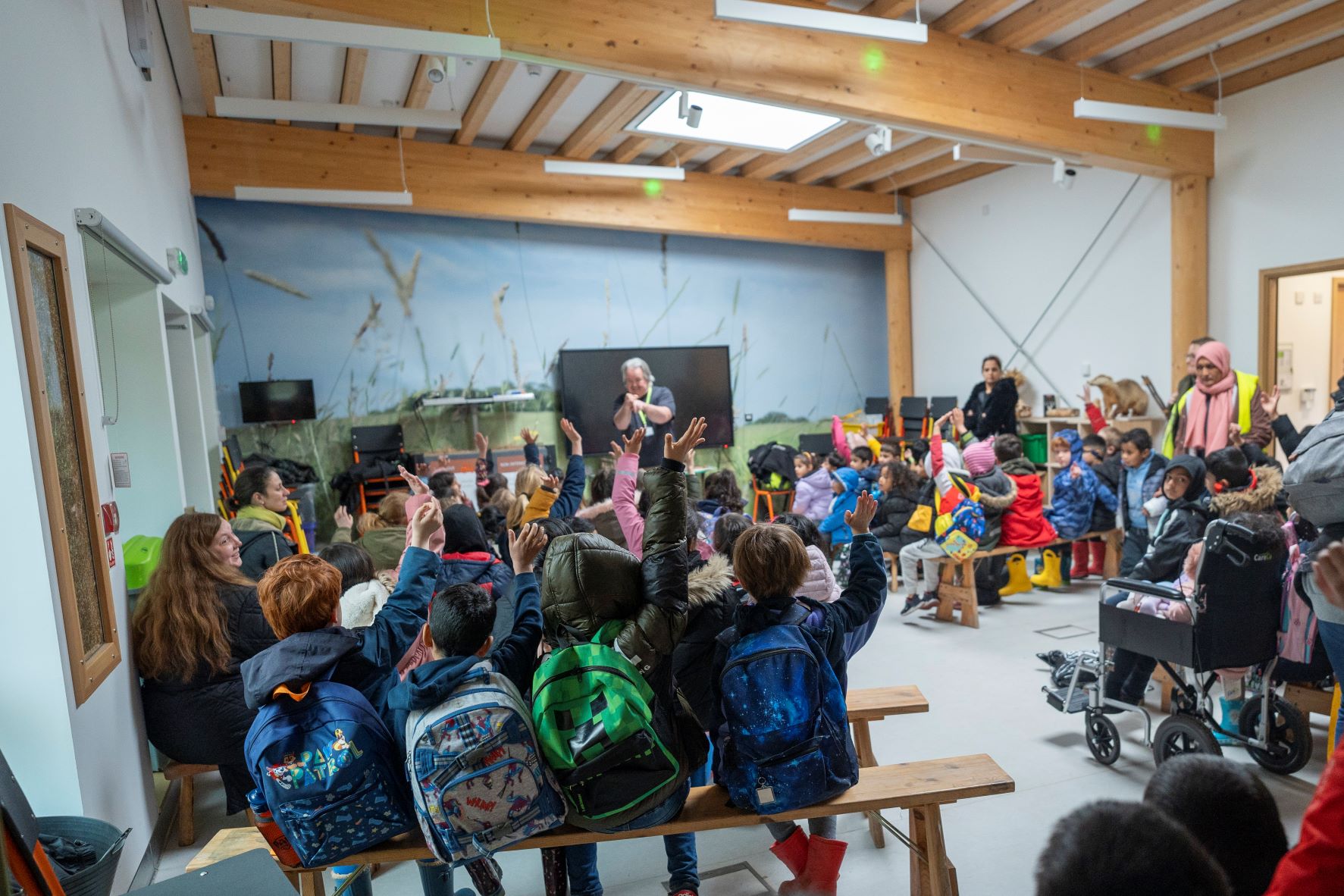 "What excites me is that this is science in the real world, it's fun and relatable, complementing the theory in the classroom."
Stuart Ritchie, Earth Trust Education Manager
Energised and inspired, the students will end the day by thinking about what changes they can make back at school to improve biodiversity, reduce their carbon footprint or grow their own food.
Over the winter months, supported by Earth Trust, the schools will come up with a plan to put these ideas into action, such as making their grounds more biodiverse, planting a kitchen garden or saving water.
In the spring, a member of the Earth Trust education team will then spend a day at each school helping them implement their plans.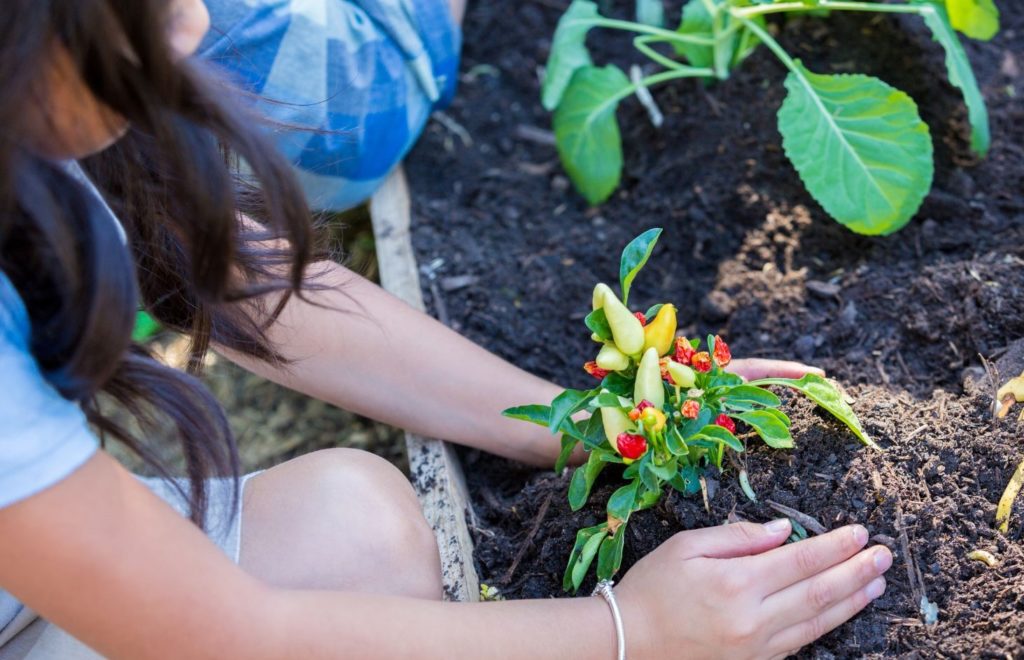 Outdoor learning is proven to benefit children, especially those who live in economically challenged areas, so throughout the programme we'll be asking the children how they feel about nature, whether they're worried about the future, and how planet-friendly they think their school is. Over the next few months, we'll be using their answers to see how confident they feel as they get more involved, and what impact outdoor lessons have on them and their approach to learning.
Schools taking part will also be encouraged to share their outdoor learning experiences with families, their local communities and neighbouring schools to help influence others and create lasting and sustainable outcomes. This will not only allow more students at each school to benefit from these projects, but it will also create a supportive network that will continue to inspire positive change long into the future.
Thanks to Brickability's support we hope to reach 450 children over the next three years, focusing on schools in the Reading area who wouldn't ordinarily be able to visit Earth Trust and who have limited access to natural, green spaces.
We're excited to welcome the first cohort of children on the programme from Caversham Park Primary, taking on the Brilliant Biodiversity session.