Meet Earth Trust's volunteer photographer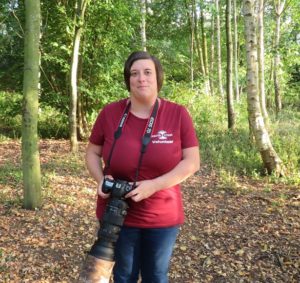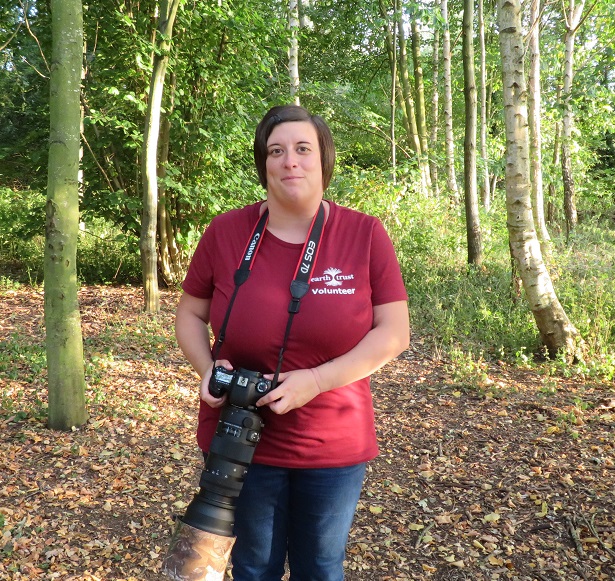 Gemma is a very talented volunteer photographer – if you follow us on social media you will probably have seen some of her beautiful images. We are privileged to have such a skilled artist on hand to capture and share some of our wildlife, activities and landscapes. As with many volunteers, Gemma's experience is as rewarding for her. Gemma has kindly shared with us how volunteering at Earth Trust has helped her mental wellbeing during a difficult time in her life.
How did you find your way to volunteering at Earth Trust?
I began volunteering as a community Warden in June 2019, visiting my local nature reserve in Didcot, Mowbray Fields. I would help in picking up litter and carrying out checks for the Trust. Sadly, in July 2019, I suffered a severe mental health breakdown and didn't know if I would be able to continue volunteering, but the Earth Trust staff were so supportive and encouraging that I carried on with my role. As part of my journey to better my health, a therapist encouraged me to spend as much time in nature as I could. So, that's what I did! Seeing the beauty the reserves held, and the wonderful wildlife, I decided to get a camera and start photographing what I saw. This led to me become a nature photographer for the Trust taking photos for their social media channels.
What has the volunteering experience given you?
Volunteering for Earth Trust has given me my life back, as well as a huge sense of achievement. My confidence has grown hugely over the last few years, allowing me to take part in opportunities such as the public events and research surveys Earth Trust has been involved in. Visiting the reserves regularly with my camera has also allowed me to meet some truly wonderful people on my walks as they often ask what I'm photographing. My photography journey has gone above and beyond what I ever imagined, from sharing photos on my Instagram page to featuring in Digital Camera magazine, and this is all thanks to the team at Earth Trust encouraging me to be happy and enjoy my time out in nature.
I recently took part in some wellbeing walks with the Trust where members of the public joined us. This really reminded me of the benefits nature can have on your health and it's inspired me to begin my own wellbeing walks (hopefully in the coming months) so I can support other people who may be struggling with their mental health.
Are there any new skills you have gained from volunteering?
The first skill I learned was talking to members of the public in a confident way. For some people this comes naturally but when I began volunteering I had very little confidence and the thought of approaching people was not an easy one.
I've also learned how to identify different bird species through their bird song and learned so much about amphibians!
I recently attended some training on becoming a walk leader with MIND and also exploring mindfulness which really helped me gain new skills in terms of how to guide a wellbeing walk and supporting others through their difficult times.
Recently I attended another training session through the Trust on Butterfly Conservation and Transects, giving me the skills to go out into the reserves and complete surveys.
What would you say to anyone considering volunteering for Earth Trust?
If you have a passion for the environment and want to be part of an amazing charity then don't even question it, just go for it! It's one of the best things I've done and I would always encourage people of all ages to come and join us. There's always smiles to be had and, of course, lots of tea and biscuits! I can't wait to see what the future holds for this amazing charity and can't wait to meet new volunteers.
For more ideas on boosting your wellbeing with a walk in nature, take a look at our top picks of places to experience.
If you're a keen photographer, then take a look at Gemma's top tips for photographing wildlife.
If Gemma's story has inspired you to take up a new challenge or develop a keen interest, find out more about the range of volunteering opportunities Earth Trust have to offer on our volunteering pages.