Legacy gifts for people and planet
We all want future generations to enjoy a world where people and nature thrive in harmony.
Some of our supporters have shared their reasons for choosing to leave a legacy to Earth Trust. Will you join them and make that your lasting legacy, by pledging a gift to Earth Trust in your will?
Trevor's gift
I used to come to Earth Trust lambing festivals with my daughter when she was little. And whenever we had visitors, The Clumps was one of those special places we would take them to.
I went onto became a member, then a few years ago I got made redundant and started volunteering with Earth Trust. It was fun and I've been doing that ever since. So when I re-did my will, I decided to add Earth Trust.
As well as leaving provisions for my family, I wanted to leave money to some charities I support and approve of,  I feel like it's the right thing to do.
And I trust Earth Trust to use my money wisely.
To continue all the brilliant developments they have made in the last few years, to help them grow and create more worthwhile and imaginative projects like the River of Life, and to help to preserve the environment so that wildlife can thrive in the places they manage.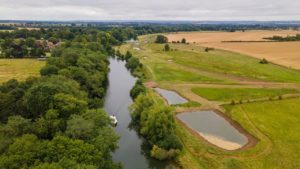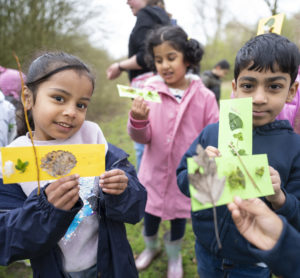 Lee Ann's inspiration
The natural world has always been something I valued – growing up in Canada and enjoying many natural pursuits – it's part of who I am. So supporting Earth Trust is a natural extension of my own beliefs and values.
I have been involved as a staff member, volunteer and donor and I decided to leave a gift in my will too because I want to make the world a better place.
I have been working in fundraising a long time and have worked with major donors who have given transformative gifts to small charities during their life and know first-hand the tremendous joy that this gave them.  Not everyone is in a financial position to make a donation in their lifetime, but a legacy gift is something we can all do.
I hope it enables Earth Trust to keep inspiring the next generation.
Maurice's legacy
My involvement with Earth Trust goes back over 25 years.
During WW2 I was evacuated to industrial Lancashire for five years and had little to do with the natural world. When I returned home to Guernsey I began a career in agriculture. This is how I came to support Earth Trust; through my interest in farming and food production, and how much people know about it all.
When I reviewed my will I wanted to know how I could do some good for charities. I felt it would be easier for me to give support after I die than to commit a gift now, because I don't know what financial needs myself or my extended family might have.
I've been interested in what Earth Trust is trying to achieve and want to contribute something. Leaving a legacy is the simplest way of giving for me.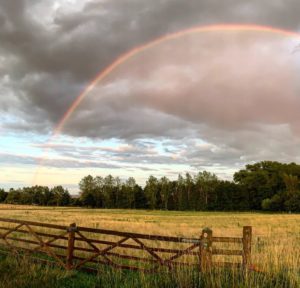 Contact us to learn more about legacy giving, or to let us know that you have already pledged a gift to Earth Trust in your will.