Best practice management of grasslands and wildflower meadows
Earth Trust aims to farm sustainably and in partnership with the surrounding environment through protecting, enhancing, developing and promoting native habitats, and the biodiversity that thrives within them.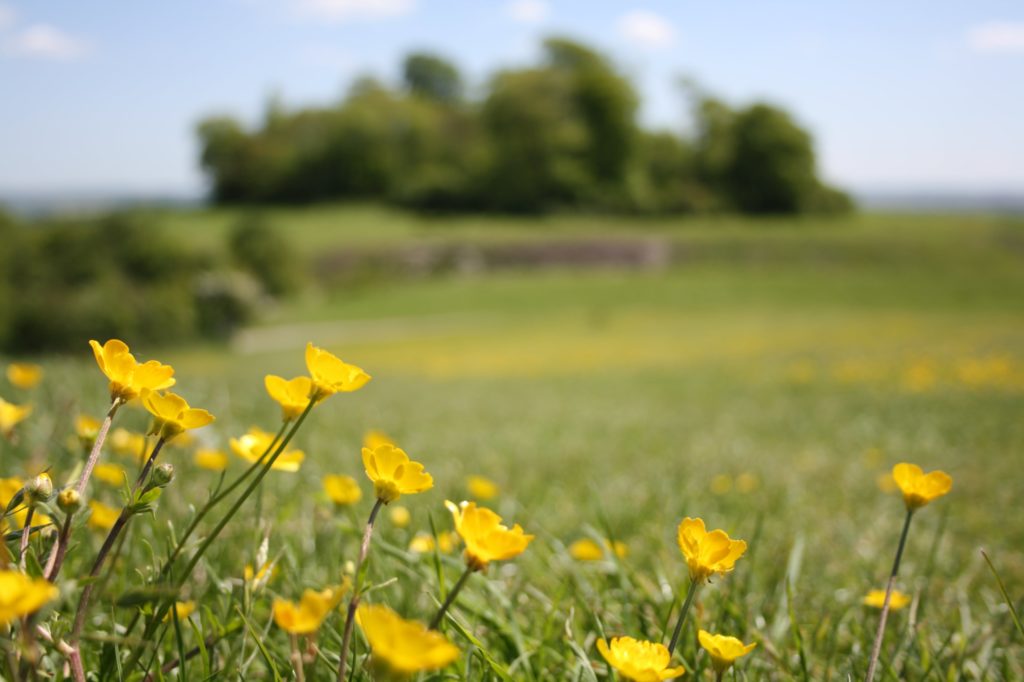 Floodplain wildflower meadows are a nationally rare habitat that require careful management and protection.
Many farmers are keen to support innovative solutions to the environmental challenges we face, but there is only so much that an individual, acting in isolation, can achieve on their own. By working together, farmers and land managers can collectively deliver greater benefits for soil, water and wildlife at a landscape scale.
Project Goals
In 2022, Earth Trust received funding from the Farming in Protected Landscapes (FiPL) programme, managed by the North Wessex Downs AONB, to purchase, demonstrate and loan out new equipment for best practice management of wildflower meadows and grasslands.
This project aims to:
improve and demonstrate best practice in management of grassland, wildflower meadows and margins for climate, biodiversity and productivity measures
Support neighbouring landowners to replicate the outcomes and deliver environmental benefits within the local landscape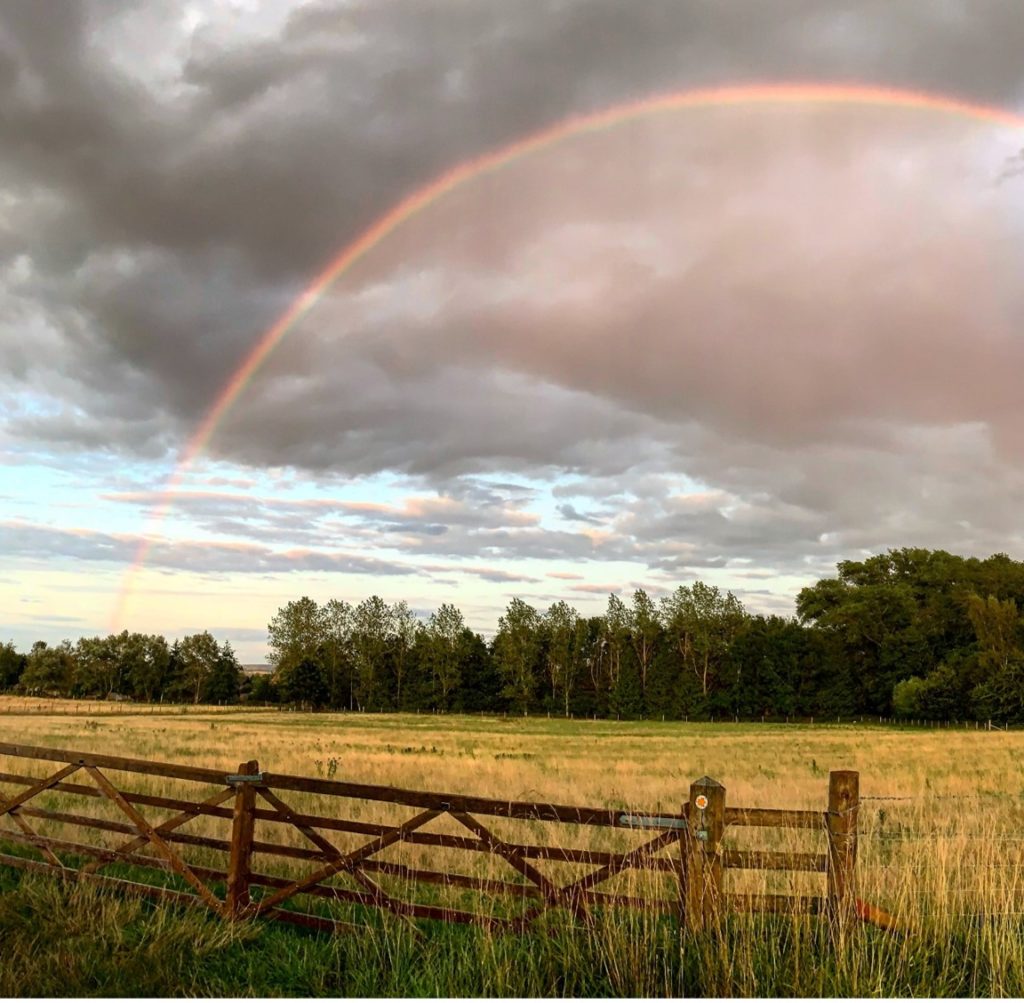 Our approach
The new heavy duty flail mower and collector funded by this project, replaces the previous topper, which does not address aspects of best practice for managing wildflower meadows and grasslands.
Labour intensive and difficult to manoeuvre, toppers leave a large amount of long cuttings which suppress the new growth of wildflowers and biodiverse grasses, and add to soil nutrient enrichment which in turn favours more vigorous grasses and weeds to develop.
The flail mower with a specially designed collector removes cuttings, thus providing a better result for the grasslands, and significantly reducing manual labour across the sensitive flower-rich margins and meadows that the Trust manages as part of our environmental stewardship. In addition, the flail mower generates a shorter, more appropriate product for mulching, enabling cuttings to be used as compost across the Earth Trust farming enterprise, centre gardens and planned market garden.
Earth Trust farm and centre is well placed to function as a 'hub' for shared learning, and this project provides an opportunity for more collaborative working amongst local farmers.
The demonstration and sharing aspect of this project will begin with initial demonstration of how the kit works, and discussion/presentation of the benefits to other farmers and landowners locally.
We will engage our immediate neighbouring farmers/landowners through informal routes and connections to offer group learning and sharing, with a discussion for shared use of the mower. We will then look to develop a Memorandum of Understanding (or similar) with those landowners who wish to loan the mower, initially for free during the first three years of ownership.
The anticipation is that this model will give rise to further opportunities for shared ownership, loaning and mutually beneficial agreements on machinery and other assets amongst a cluster of landowners.
The impact we expect to see
By advocating best practice for management of wildflower meadows and grassland within the floodplain, and surrounding landscape Earth Trust will contribute to this rare habitat and improve biodiversity.
We will be able to assist more land managers to improve outcomes for biodiversity associated with them.
The collecting of cuttings will support carbon sequestration, as well as preventing release of other greenhouse gases. Increasing the prevalence of species-rich as opposed to improved grasslands; it will also help increase species diversity through nutrient removal. The resulting composted mulch will also return carbon to the land elsewhere.