Ceremonial planting for Queen's Green Canopy
Today Earth Trust proudly supported the Queen's Green Canopy initiative with a special ceremonial tree planting at the iconic Wittenham Clumps.  The special event was attended by Oxfordshire's Lord Lieutenant and the Oxfordshire County Council Chair, along with Earth Trust volunteers and community representatives.
What is the Queen's Green Canopy?
The Queen's Green Canopy (or QGC) is a unique tree planting initiative created to mark Her Majesty's Platinum Jubilee in 2022, and draw attention to the two greatest challenges facing humankind: climate change and the decline in biodiversity. The project has created a living legacy of over one million trees planted in Her Majesty's name across the nation, serving as a lasting tribute to Her Majesty's extraordinary service to her country and her people.
As part of this initiative, new UK citizens who settled in Oxfordshire in 2022 were presented with a native species sapling by the Oxfordshire Registration Service and the Oxfordshire Lieutenancy. The cost of the trees was covered by Ridge Clean Energy an Oxfordshire renewable energy company which works closely with UK communities. Each citizen could choose to donate their tree for planting on their behalf, or accept a sapling at their citizenship ceremony to plant in their own garden or local green space.
Planting at Wittenham Clumps
In the new year, 240 of the donated trees will be planted in Little Wittenham Wood and on Round Hill; one of the iconic Wittenham Clumps. By joining Earth Trust's woodland collection, these trees will be nurtured and cared for as the charity continues to inspire the future through the power of natural green spaces.
The right tree in the right place
Trees, woodlands and hedgerows are crucial for all life on our planet – providing habitats to support a diverse range of wildlife, mitigating climate change by storing carbon, regulating air quality and sustaining soils, and delivering a wealth of benefits for human health and wellbeing.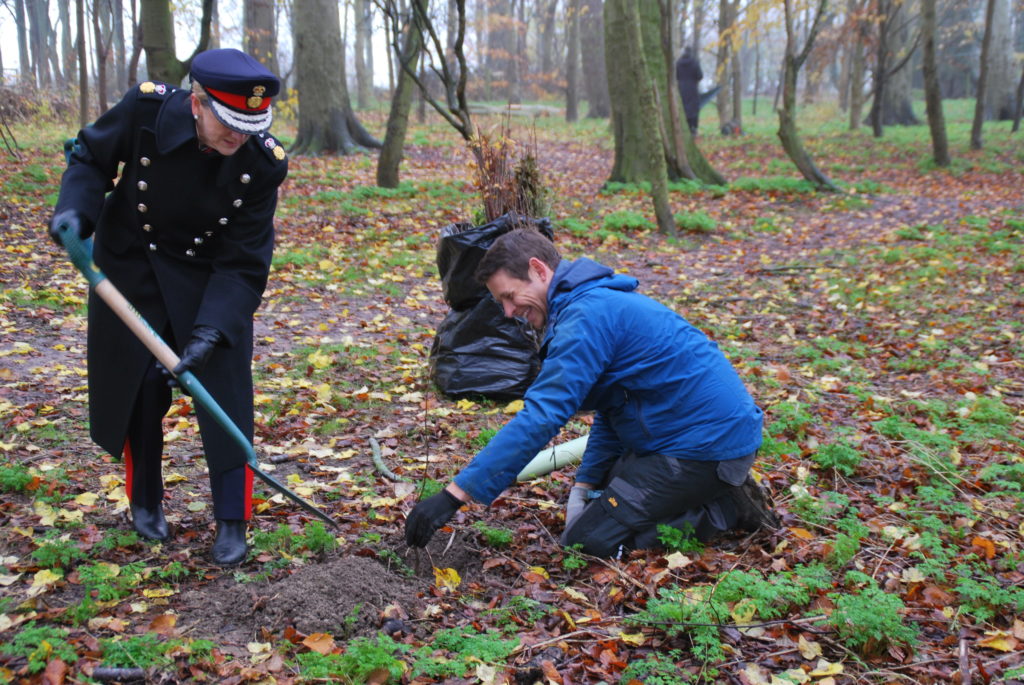 Earth Trust is an environmental charity on a mission to champion access and engagement with natural green spaces for everyone, so that together we take action for people and planet. Woodlands make up a third of Earth Trust's farmed and forested landscape scale of the charity's 500ha greenspace. The mature and establishing trees of Little Wittenham Wood, Broad Arboretum, Neptune Wood and Paradise Wood, together with all the trees across Earth Trust's green spaces, are helping to combat the climate emergency by sequestering more than 1,429 tonnes of carbon per year and supporting a wealth of diverse wildlife. Planting the right tree in the right place is an important part of Earth Trust's work to demonstrate the sustainability and longevity of trees and the resilience of woodlands as our climate changes.
Putting down roots
Earth Trust Trustee, John Harwood, explained: "This initiative brings together Earth Trust's vision of a planet where people and nature live and thrive in harmony. We are incredibly proud of the part we are playing in recognising new British citizens through giving their ceremonial trees a new home and lasting legacy for nature. We are pleased to be part of a national initiative that encourages tree planting, especially one that helps us engage people in the concept of planting the right tree in the right place."
Oxfordshire County Council Chair Susanna Pressel said: "I'm delighted to be planting a tree on behalf of the people of Oxfordshire, especially since this is National Tree Week. The trees come from the citizenship ceremonies in County Hall, which are always moving occasions, particularly this year when we have been donating a tree to each new citizen. With these trees they can 'put down roots' either in their own gardens or in our beautiful Oxfordshire countryside."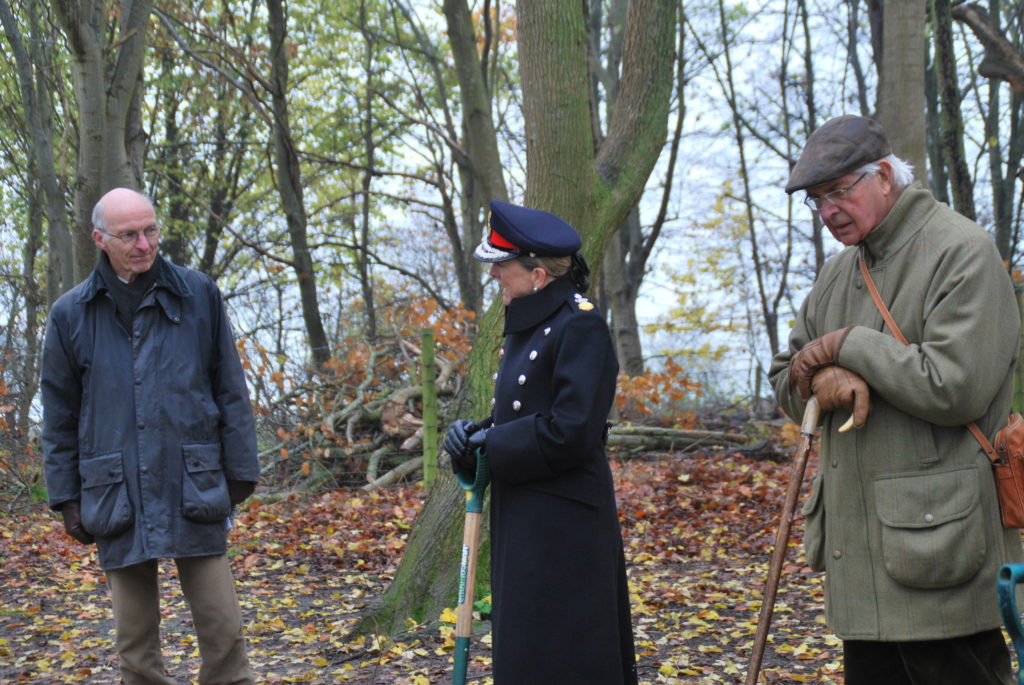 Oxfordshire's Lord-Lieutenant is Mrs Marjorie Glasgow BEM gave a speech at the ceremony: "Thank you to Earth Trust for hosting us today and making a home for these trees. It's this great combination of public, private volunteer and paid work, which makes these initiatives so important, and all in honour of our great Queen, who loved our country so much."
Jayne Manley, Earth Trust Chief Executive said: "The Wittenham Clumps are a strong and well-loved feature in Oxfordshire's countryside landscape, visited by people from surrounding counties. In order to maintain and support these tree capped hills and ensure that they will be experienced by our children and grandchildren we need to plant the right tree in the right place to ensure that they will survive and thrive in the future as our climate changes. As we celebrate new citizens, we also celebrate the role of trees in our landscape and how they are vital in supporting our own health and that of our planet."
Supporting our Christmas Appeal
The planting ceremony coincided with 'Inspire the Future – Thank the Earth', Earth Trust's match-funded Christmas Appeal, which runs from 29th November to 6th December. Donations are a vital part of our funding stream, enabling us to continue to nurture and care for some of Oxfordshire's most special green spaces, including the iconic Wittenham Clumps.