Annual Rose Ceremony takes place as Earth Trust celebrates 40 years
The important role of Earth Trust in championing access to green spaces for everyone was marked this week with the return of the annual Rose Ceremony.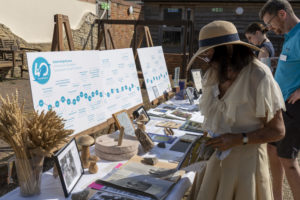 In a tradition, going back several decades, the Chair of Oxfordshire County Council, Susanna Pressel, presented a rose to the Chair of Earth Trust's trustees as a peppercorn rent for public access to Wittenham Clumps.
The Clumps are the largest freely accessible natural green space landscape in Oxfordshire and are enjoyed by more than 150,000 visitors each year.
This year's event was also a celebration of Earth Trust's 40th anniversary, bringing together some of our closest supporters to mark its history and look to the future as we outlined our fresh strategic direction.
Public access to green spaces and the ability to connect communities with the natural world is continuing to prove invaluable as we emerge from the pandemic. Around 1 in 3 of us don't have easy access to nature-rich spaces near our homes, with no green space at all in some of the most deprived areas of the UK.
With Oxfordshire being one of the most rapidly developing counties in the country, Earth Trust is positioned at the sharp edge of creating and managing spaces that enable both people and nature to thrive in balance.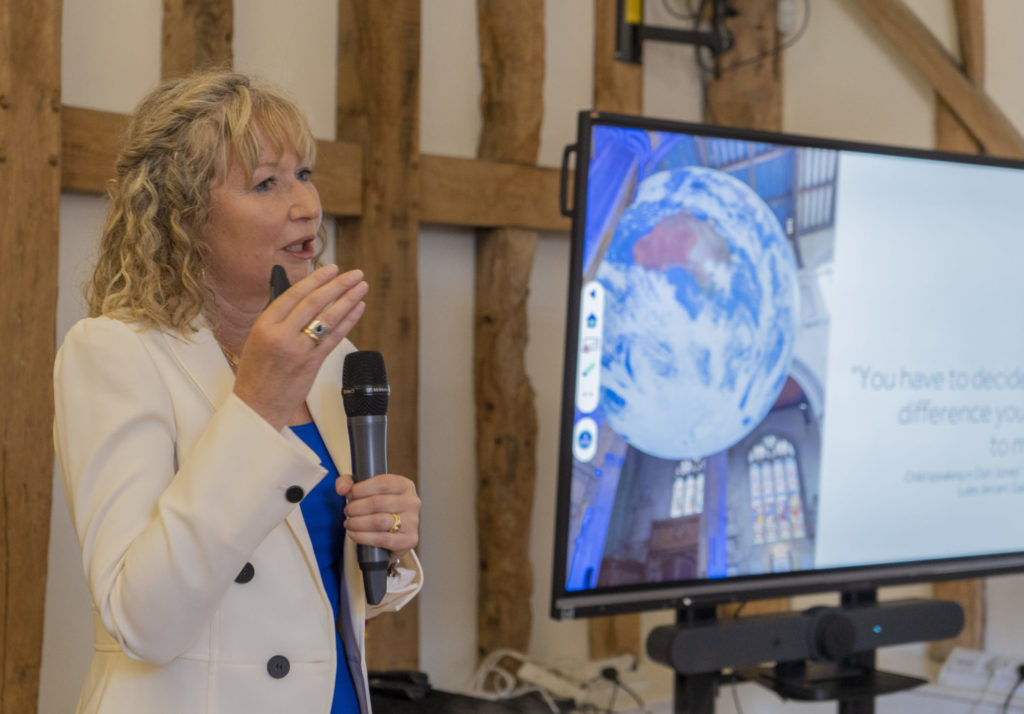 Jayne Manley, CEO Earth Trust said "I'm immensely proud of Earth Trust as we celebrate 40 years. To know we have been providing and championing accessible natural green spaces and running inspiring, award-winning programmes to help people connect with nature and the environment for this length of time is an immense achievement.
"I am also looking to the future today and delighted to be sharing our new strategy with our supporters. Our vision is a society where accessible, engaging green spaces enable nature and people to thrive in balance. However I know that we cannot achieve this vision alone. That's why events like this, where we come together with our nearest and dearest supporters are so meaningful. I want to take our bold strategic direction and continue to expand our community, a circle of changemakers."
The significant role and contribution of some of the Trust's longest standing supporters was recognised with commemoration and awards presented by Susanna Pressel, the Chair of Oxfordshire County Council, and Michael Payne, Oxfordshire's Under Sheriff.
Michael Payne along with Nic Williams, Earth Trust's Volunteer Coordinator, thanked and congratulated the volunteers who have been supporting Earth Trust for 10 years or more, representing the "lifeblood of our organisation".
Susanna Pressel was supported by Lee Ann Norris, Head of Fundraising, who expressed gratitude for the long-standing support of Earth Trust Friends and the invaluable funds that they have contributed to the Trust.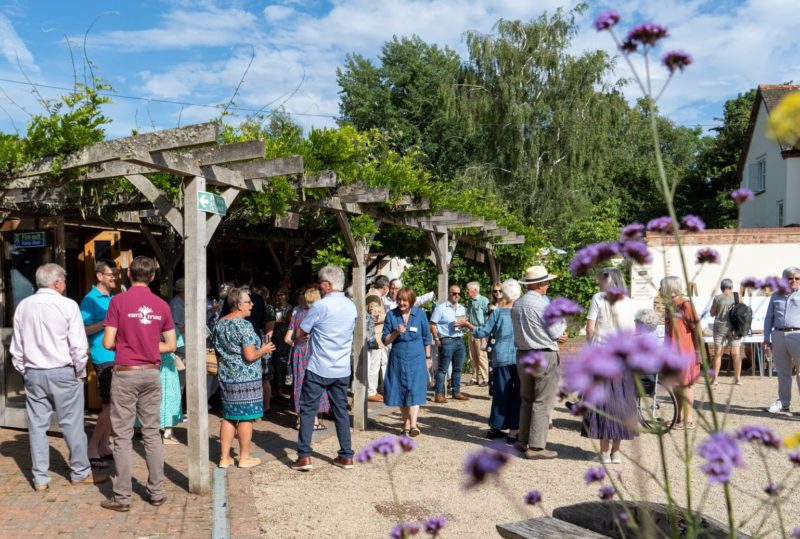 Jayne Manley closed her remarks with the following "You are making all the difference, you have made all the difference over the last 40 years, and I'm hoping that you will continue to make all the difference in the next 40 years.  Let's continue to work together for a better future."
A full recording of the event is now available to view online.