Ponds for Wildlife
Little Wittenham Wood is home to one the country's most significant populations of great crested newts, and as such is designated a Special Area of Conservation (SAC), as well as a Site of Special Scientific Interest (SSSI).
In 2012 Earth Trust received funding to improve the newts' breeding habitat; one of the existing ponds was extended and two new ponds created.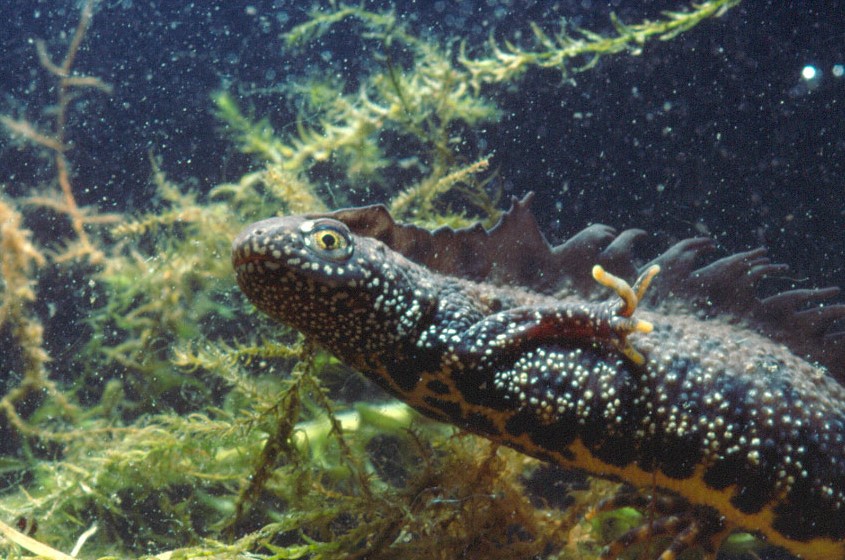 Great crested newts are the UK's rarest amphibian, with populations having dramatically declined due to loss of habitat. The newts depend on healthy ponds in which to breed and plenty of surrounding terrestrial habitat in which to forage and spend the rest of the year. 
The connectivity of the landscape is important, since great crested newts often occur in metapopulations that encompass a cluster of several or many ponds. This helps ensure the survival of populations even if sub-populations are affected by, for example, pond desiccation or fish introductions. 
What we did
In April 2012 work began to create three new ponds in Little Wittenham Wood, funded by RWE npower and Trust for Oxfordshire's Environment (TOE), with funding made available from Grundon Waste Management, Viridor and Waste Recycling Group. 
Trees were cleared to provide space for the new ponds and ensure that the ponds wouldn't become too shaded and cool in the future; some of the wood was retained to create new habitats. Work had to be carried out carefully to ensure no newts or other important species were damaged during the excavation.
Some plants that were growing, such as greater bittercress Cardamine amara are scarce wet woodland plants so these that were replanted once the work was complete; bittercress is important as it's the plant that the orange tip butterfly uses to lay its eggs on. Bluebells, water figwort, and sedges were also transplanted.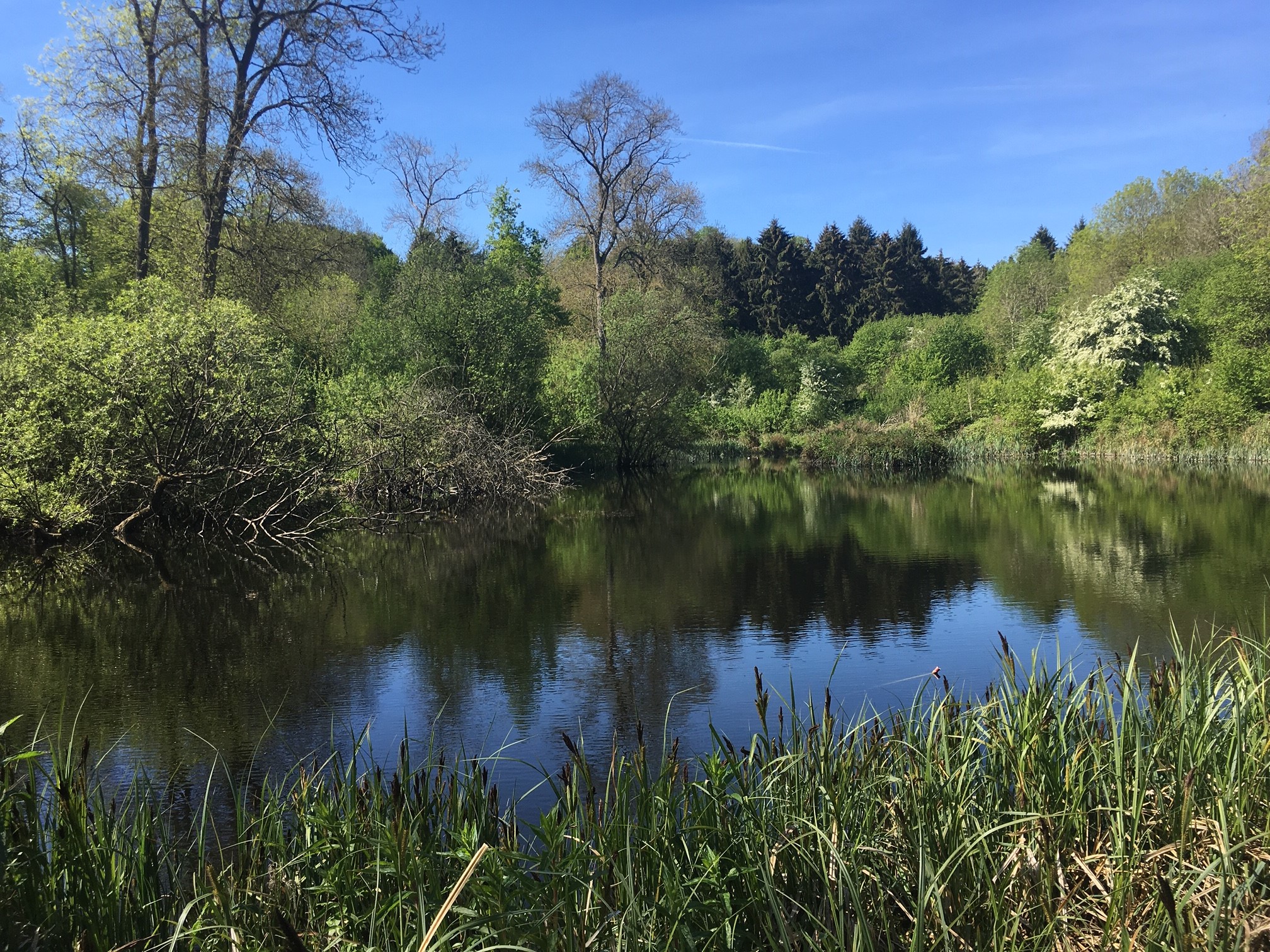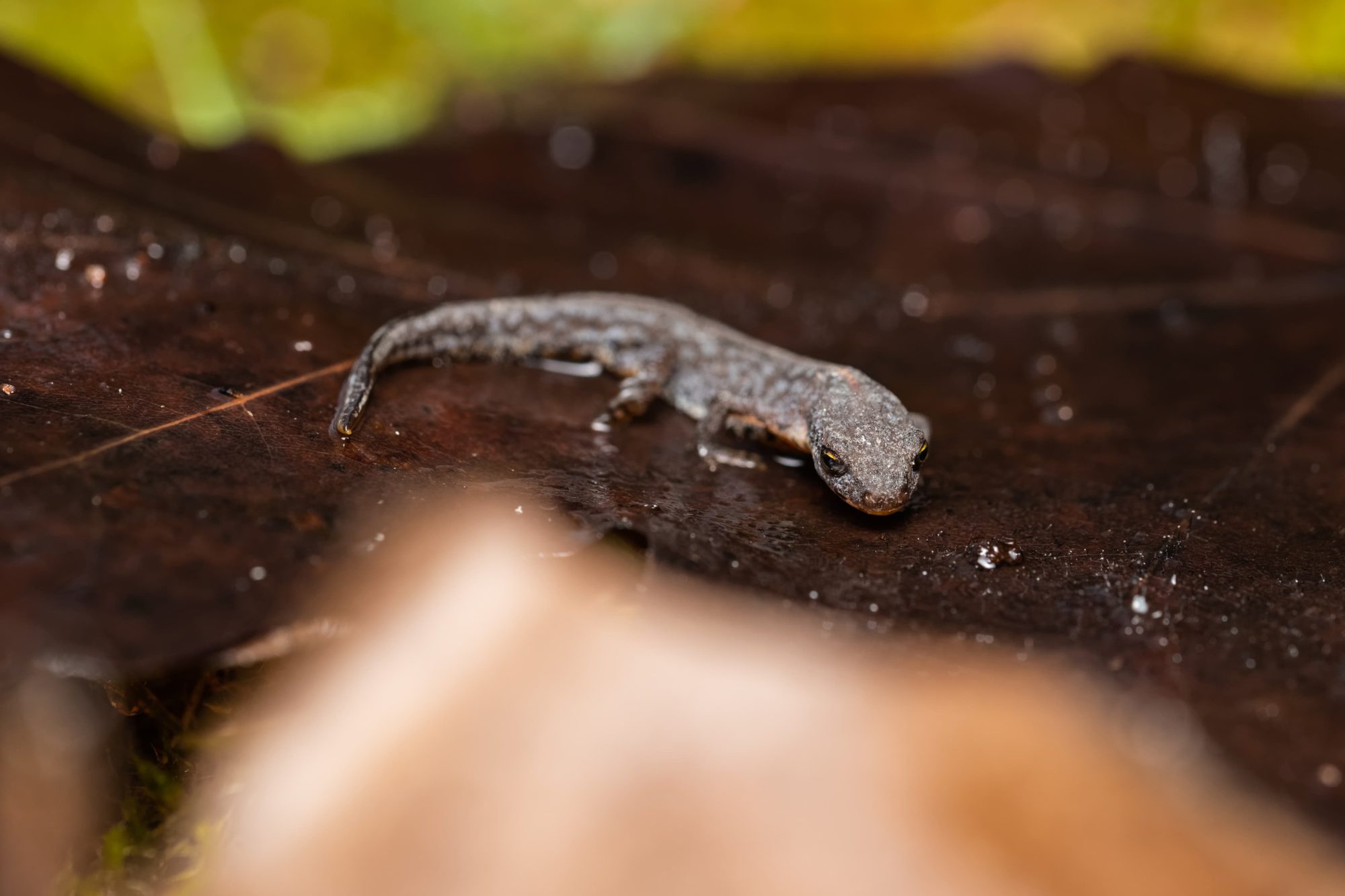 The Impact
The new ponds filled naturally with rain water and were very shortly found to contain great crested newts, other amphibians and an array of other pond life.
The wood that was removed allowed the creation of other features and habitats: standing dead wood (a rare but vital invertebrate habitat), hibernacula for the newts and other species, and protrusions from the water as a place for dragonfly larvae to emerge.
This project was funded by
RWE Npower
Trust for Oxfordshire's Environment (TOE)
Grundon Waste Management
Viridor
Waste Recycling Group