Hedgecraft
[two_third]
Clive Leeke is a traditional hedge layer and conservation contractor. He started his business, Hedgecraft, in 1988 after working as an agricultural contractor grubbing out hedges and filling in ditches and ponds. With an interest in traditional crafts, Clive began to seek out the old craftsmen who were still laying hedges, make hurdles and puddle ponds using traditional methods.
Clive manages a coppice coop in Little Wittenham Wood. It is one of two remaining working coops in Oxfordshire. It provides habitat and a regular supply of hazel rods used for hurdle weaving and hedge laying.
[separator headline="h4″ title="Courses"]
Clive runs two-day hedgelaying courses and one-day scything courses with us every year – check the What's On page for upcoming events; please see his website for details about courses run elsewhere.
[/two_third]
[one_third_last]
[separator headline="h4″ title="Contact details"]
Clive Leeke
Email: [email protected]
Web: Hedgecraft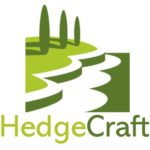 [/one_third_last]