Volunteering at the Earth Trust office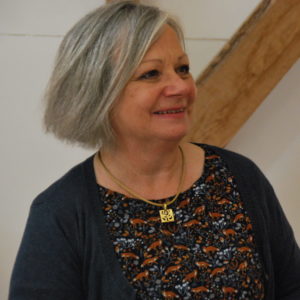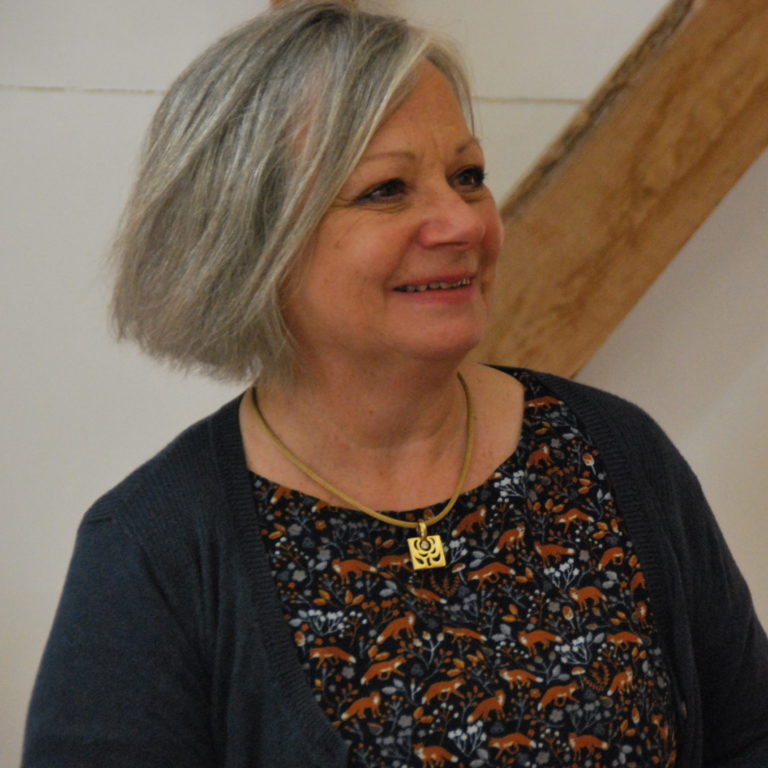 You may have seen Earth Trust's land management, gardening or education volunteers out and about at our places, but we're also fortunate to work with individuals who share their time and passion to help our office-based teams champion accessible, natural green spaces for everyone.
We caught up with Julia, who works with Volunteer Officer Nicola to register new volunteers, keep in touch with active volunteers and supports volunteer training and events.
How did you get into volunteering at Earth Trust?
My father was a great gardener and as he was born and brought up in the New Forest we would spend a lot of time there as a family. So from an early age I learnt and absorbed a lot about our natural environment. Over the years my interest and concern for our environment has grown, particularly the impact we have on it and the impact it has on us. It was at a local event that I became aware of Earth Trust – "how lucky am I," I thought, "to have this on my doorstep." Nicola was there with her Earth Trust display and I and picked up a few leaflets before we came away.
I could see how the work of Earth Trust linked with my views, so I completed the online registration form and met Nicola for coffee to explore what I could do. I was not sure how I could help: events were of interest, maybe something educational … I have a background working in people-centred roles, some of it in the educational sector. However, from our chat Nicola thought I might be able to help support her, which sounded good to me.
What kind of work has your role involved?
Before the pandemic I would volunteer one day a week in the office, primarily helping Nicola with registering new volunteers. As volunteering is so key to Earth Trust's work, Nicola and I often discuss how to attract new volunteers and how to engage and communicate with our existing volunteers. This in turn has led us to having a stand in the foyer of Oxford Brookes talking to students and staff about volunteering opportunities and putting on an information event for volunteers.
My role was quite flexible before the pandemic struck and then the first lockdown came and everything changed. During the lockdown Nicola could not go to see volunteers and provide the link and support she usually would have done. So we had a spreadsheet (we love a spreadsheet!) and between Nicola, Hannah, and myself we phoned all our volunteers to check how they were coping. I did not know or had not spoken to most of those on that spreadsheet, but I can say that the experience of speaking to people during what was such a strange and difficult time will stay with me. I found I was not the only one who liked to chat! I learnt so much about the other volunteers – their lives, their health, their families, their struggles. We swapped information and advice about plants, painting, walks, books, you name it. If I started out feeling low by the end of the afternoon I would feel warmed by the friendship and of time shared. I discovered what an amazing volunteering family we have.
What inspires you to volunteer?
My outlook on life is that you get out what you put in, and I have always volunteered in the communities in which I have lived. I've been involved with community shops, running art and craft groups at schools, cooking breakfasts for the homeless, running a brownie group, organising fundraising community events, supporting adult learners … so quite varied!
I joined pre-Covid and there have been many changes since, but throughout Nicola has always made me feel respected and valued, not just for my volunteering but also as an individual. I find Earth Trust's vision for the future bold and inspirational, and I know without volunteers it will not be able to achieve its ambitions.
What would you say to anyone thinking about volunteering for Earth Trust?
Mid-morning on my first day of volunteering in the office, Nicola took me down to have coffee in the kitchen. As we walked in I was greeted by an array of warm friendly faces. I could not tell you who was staff and who were volunteers – it did not matter. Everyone was sat round a large wooden table full of biscuits and cakes, brought in by folk and there to be shared by all.
I feel if you care about our natural environment, have some time to give, want to do something positive, make friends and most importantly like cake, why would you not want to volunteer and be part of the Earth Trust family!
Huge thanks to Julia for sharing her story with us. If you'd like to find out more about our current volunteering opportunities, please visit our volunteering pages.