Earth Trust welcomes a very special guest
Earth Trust was delighted to welcome HRH The Countess of Wessex to the Earth Trust Centre today. HRH met CEO Jayne Manley and Chair of Trustees Ian Davidson. This provided an opportunity for HRH to learn more about how we are tackling local environmental challenges and barriers to people benefiting from a healthy environment.
Jayne Manley said: "It is a real honour that HRH The Countess of Wessex visited Earth Trust today. The visit supports the importance of our charity's mission for everyone to benefit from accessible green places, which are rich in nature, and understand how they provide for us all. This is a great boost to everyone involved, including the many volunteers who give their time readily and with great energy."
After hearing about our work, HRH enjoyed a delicious lunch prepared using ingredients from some of our Farm Step businesses.
The Countess has a passion for agriculture and embracing opportunities for young people and those with special educational needs, so there is a real alignment between her interests and Earth Trust's charitable objectives.
Earth Trust champions accessible green spaces, both directly and on behalf of communities; over 200,000 visits are made to our green spaces each year. We look after 500 hectares of farmland, woodland and wetland, including the iconic Wittenham Clumps and their Iron Age hillfort, a scheduled ancient monument. Earth Trust demonstrates the delicate balance of growing food and providing for biodiversity whilst also ensuring that these special places are accessible for people's enjoyment and benefit.
Dedicated projects such as Countryside Skills, part of the Earth School initiative, focus on children with special educational needs and those who struggle in the mainstream classroom environment. Green spaces provide outdoor classrooms where young people can gain confidence, skills and abilities to equip them in their lives.
Jayne continued: "What makes our projects different is that we respond to need. Our activities enable people to experience how the countryside is managed, introducing them to practical farming or forestry, as well as how traditional land management can be modified enabling wildlife to thrive."
Ian Davidson, Chair of Trustees, said: "This visit provided us with an opportunity to talk to HRH about the diverse range of work we are involved in at a local, regional and national level. It has been a privilege to have been able to spend such time with her and I'm delighted that she is enthusiastic about the environment and education, and how supportive she was of Earth Trust's vision."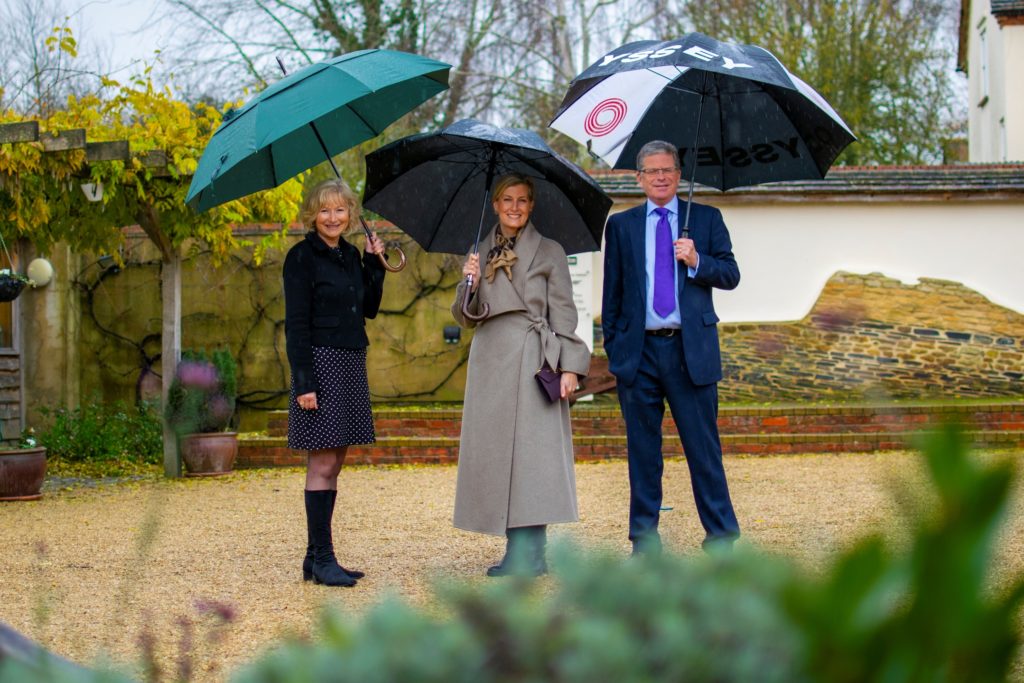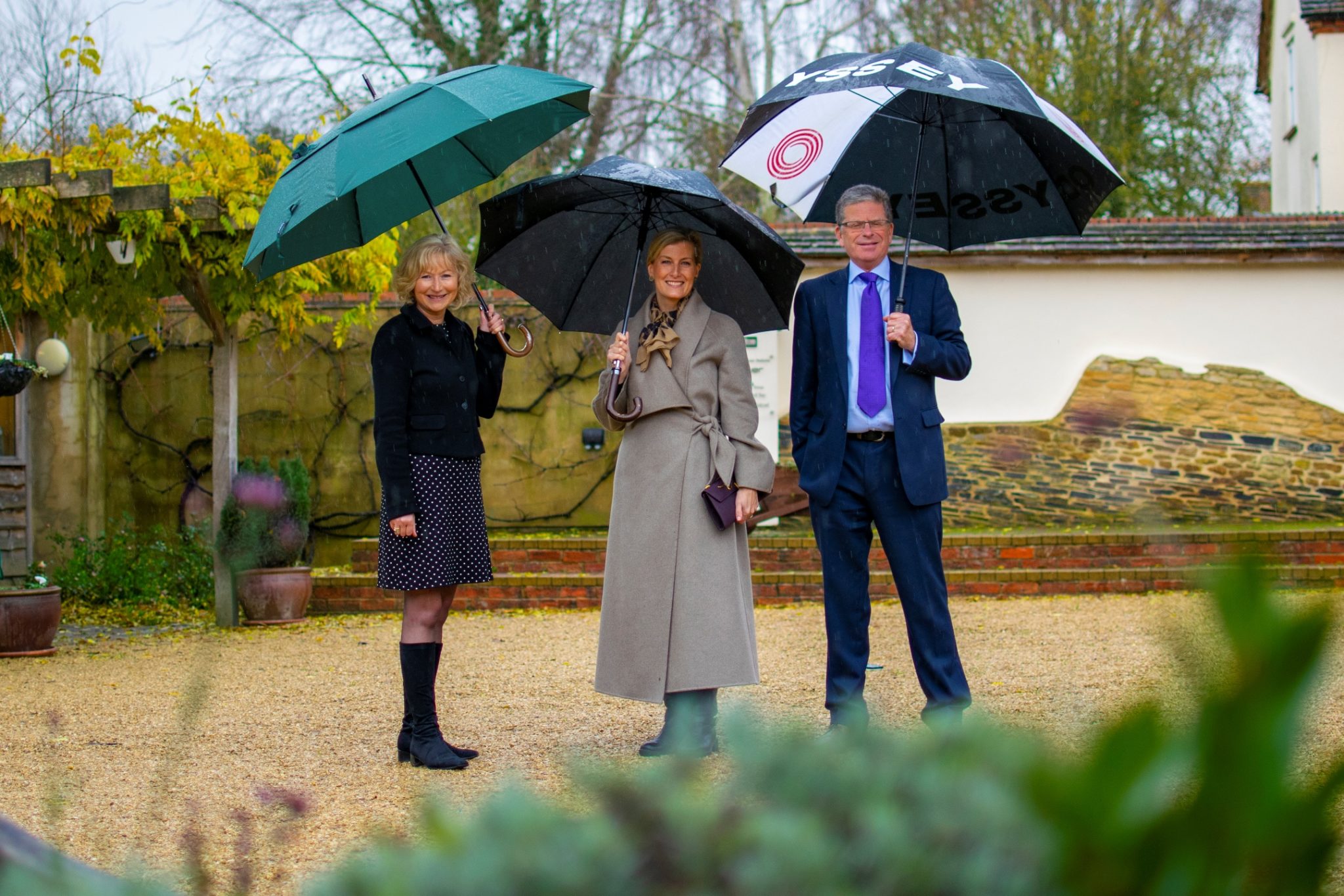 From left: Jayne Manley, HRH The Countess of Wessex, Ian Davidson