Celebrating Wallingford Castle Meadows
[two_third]
There are two reasons to celebrate Wallingford Castle Meadows this season, not only has it once again been awarded a Green Flag and Green Heritage Site Accreditation, but there are brand new interpretation panels on site offering new information about its history.
Earlier this year we were delighted to receive the news that Wallingford Castle Meadows had been awarded an incredible 12th consecutive Green Flag and Green Heritage Site Accreditation for the sixth year running. Castle Meadows is one of 171 regional winners, and among a record-breaking 1,970 UK parks and green spaces that were awarded a Flag this year.
International Green Flag Award scheme manager Paul Todd said: "It's fantastic that we have more Green Flag Awards in the UK than ever before, joined this year by 131 International winners."
"Each flag honours the thousands of staff and volunteers who work tirelessly to maintain the high standards demanded by the Green Flag Award. We congratulate each and every winner on their fantastic achievement."
Senior Community Reserves Warden Lucy Duerdoth, who looks after the site, added: "It's wonderful to see the hard work of Earth Trust volunteers and Wallingford Green Gym paying off. Castle Meadows is a fantastic green space that's cherished by the local community and is a haven for wildlife."
Wallingford Castle Meadows, and Riverside Meadows on the other side of the Thames, are also the recipient of some shiny new interpretation panels. The old panels had been in place for many years and, as well as looking a little scruffy, some of the information had become out of date. Thanks to ongoing research by Wallingford Museum we now have new information about the history of the castle. Be sure to take a look on your next visit.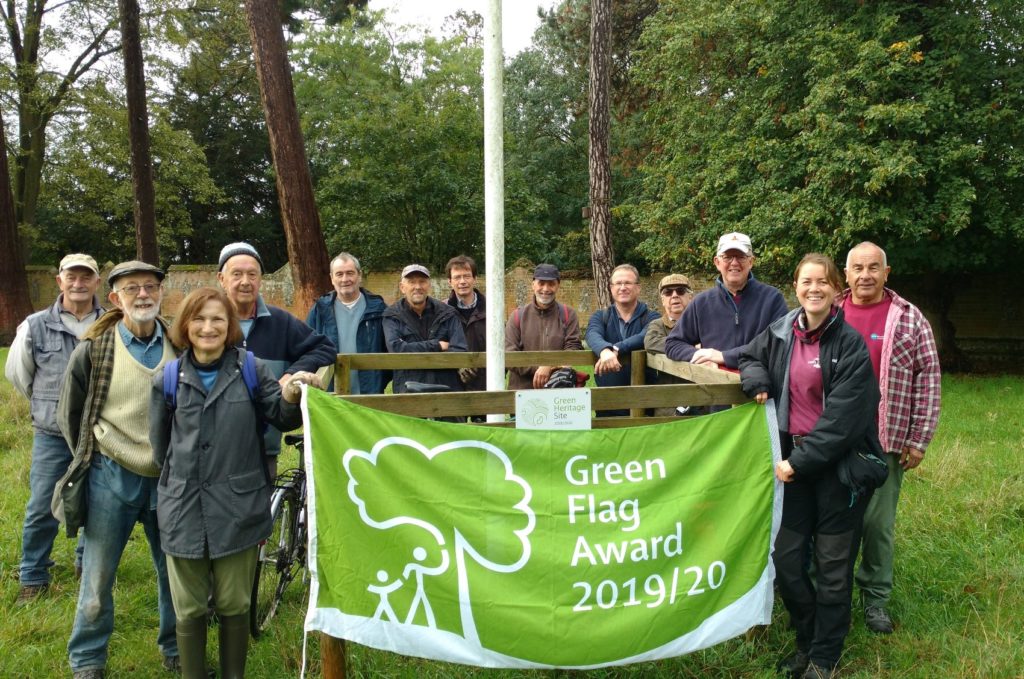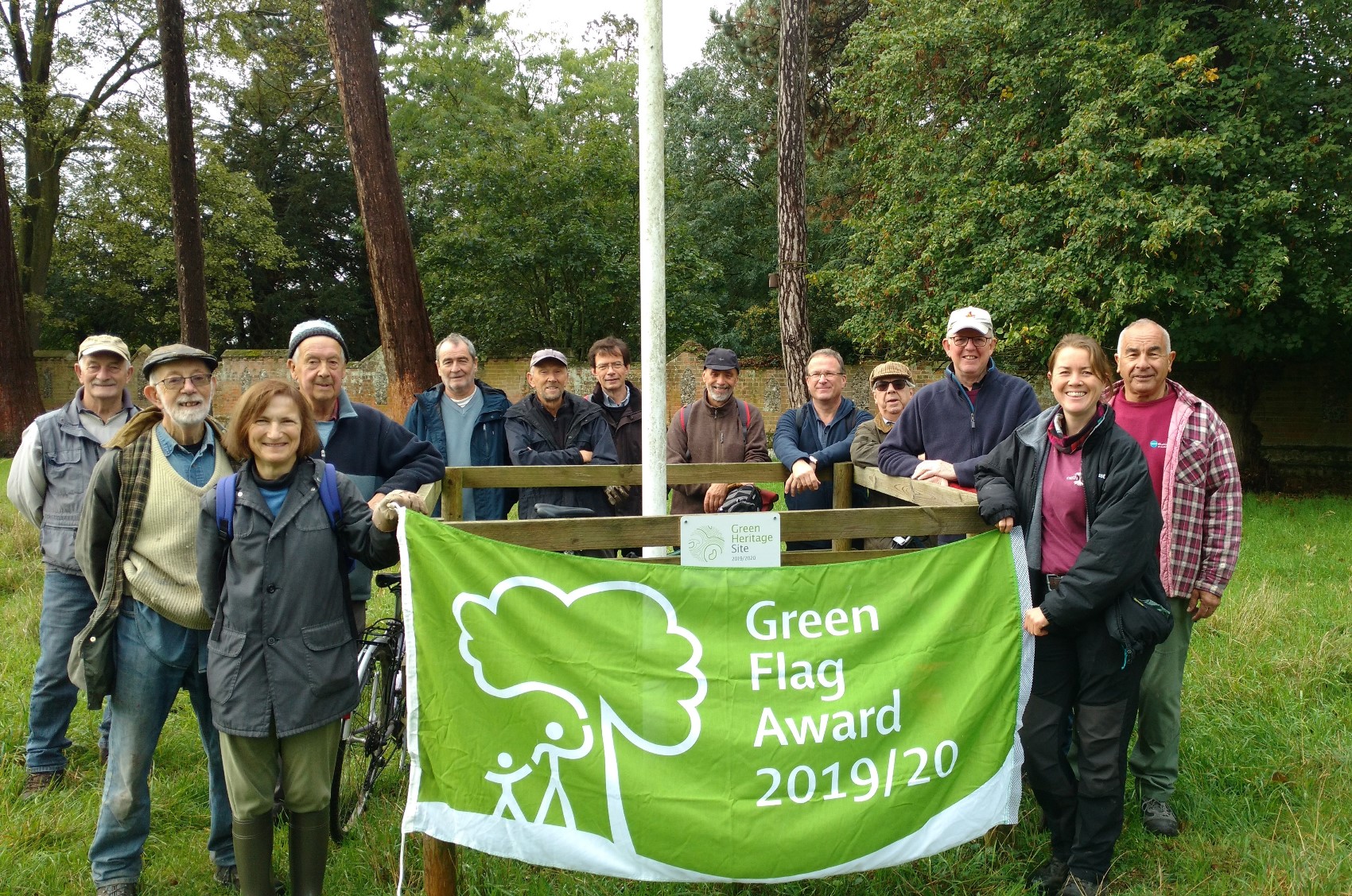 Warden Lucy (right) and Wallingford Green Gym proudly display this year's awards.
[/two_third]
[one_third_last]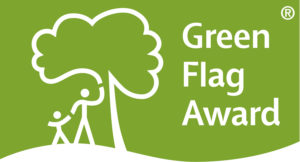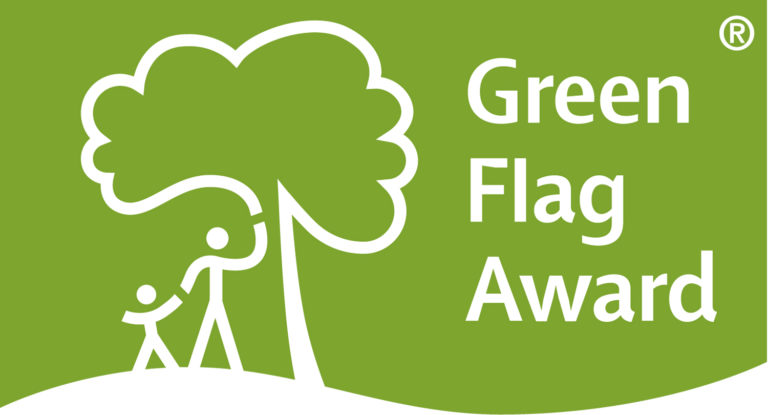 [/one_third_last]