Earth Trust is an environmental learning charity based in South Oxfordshire, which champions accessible green spaces. Companies have a great role to play in Earth Trust.
Corporate funding helps us to:
Protect and look after over 1,200 acres of farmland, wetland and woodland including the iconic Wittenham Clumps and 5 community reserves in Abingdon, Wallingford and Didcot.
Give local children outdoor nature-rich experiences: 5,100 pupils and participants attended sessions at Earth Trust with their school or group in 2018/19.
Empower young people with special educational needs and pupils who struggle in the traditional classroom setting: 70 students attended over 300 Countryside Skills in 2018/19.
Engage people with their local green spaces and wildlife through a programme of events: our Lambing Festival was enjoyed by over 6,300 attendees in March 2019.
In turn, we help our funders to communicate to their employees, customers and other audiences, their corporate commitment to local people, local wildlife and environmental learning for all.
Corporate Membership
One way to support us is by becoming a corporate member of Earth Trust, making a contribution for a year or a number of years. A three year membership gives time to communicate our shared values with your company. Membership is offered at two tiers to suit businesses of all sizes:
Earth Allies, £350 (+VAT)
Acknowledgement on our website and in our annual review
Right to use our logo in your company PR
Support from our communications team to promote the membership to your staff and other audiences
Earth Partners, £1,000 (+VAT)
All the benefits of Earth Allies membership plus:
One free guided walk for up to 20 people. You staff would: enjoy local wildlife, spend time outdoor, build stronger relationships and learn about opportunities for volunteering.
25% reduced rate of corporate hire of Earth Trust's Fison Barn
Get in Touch
Please contact us for further details or to make other suggestions of how you would like to work with us: email [email protected] or call 01865 407792.
A huge thank you to our current
Corporate Members: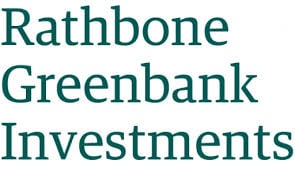 Rathbone Greenbank Investments


Corporate Allies: