Sustainability is a key issue facing everyone, as it is our actions today that will mean that future generations – our children and grandchildren – will be able to live healthy lives. Earth Trust works to make sustainable choices possible, meaningful and fun. By becoming a supporter, your company will be part of Earth Trust's movement to encourage sustainable living; helping people explore the natural world and make sustainable choices in every aspect of their lives via our three themes: Food, Water and Trees.
Furthermore, Earth Trust offers a number of tangible membership benefits to boost your employee's productivity, raise your profile within our established network and demonstrate your commitment to our local environment.
Membership is offered at various levels, to suit businesses of all sizes:
Corporate Supporter Packages
EARTH ALLIES, £350/year
Membership certificate
Acknowledgement on our website
Acknowledgement in our annual review
Membership pack, including Earth Trust literature for your staff room
Regular e-bulletins and seasonal event leaflets to share with your staff
EARTH PARTNERS, £1,200/year (incl. VAT)
All the benefits of Earth Allies membership plus:
Higher profile acknowledgement in our online and printed communications
Free and exclusive guided walk on one of our nature reserves
Five Festival passports, each enabling family entry to all four of Earth Trust's seasonal festivals
EARTH INVESTORS, £5,000/year (incl. VAT)
All the benefits of the Earth Partners membership plus:
High profile acknowledgement in our online and printed communications, including your company logo on a seasonal newsletter (circulated four times a year) and on the homepage of our website
Reduced rates on team building conservation task challenges
Get in Touch
Please contact us for further details or to make other suggestions of how you would like to work with us: email [email protected] or call 01865 407792.
A huge thank you to our current
Corporate Members: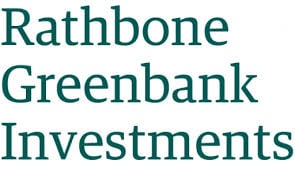 Rathbone Greenbank Investments


Corporate Allies: