Dog attacks sheep on the Earth Trust Farm
A sheep was left needing stitches following an attack by a dog on the Earth Trust Farm on Saturday, and we are urging owners to keep their dogs on leads around all livestock.
Shepherd Emma Blomfield, one of our Farm Step tenants, was alerted to an incident in a field by the Thames near Shillingford. A dog, off its lead, had got through the fence from the footpath and seriously injured one of her ewes. The owner left the scene without reporting it but luckily a passing walker raised the alarm.
"The ewe required urgent treatment: there was a puncture wound to her groin and she needed a significant number of stitches on her face (pictured below). I'm lucky that she survived the shock but we won't know until spring whether she has miscarried her lamb," said Emma.
The field where the sheep are grazing is separated from the footpath by a barbed wire fence, typical for this sort of riverside location. Had the dog been on a lead, it would not have been able to get near the animals.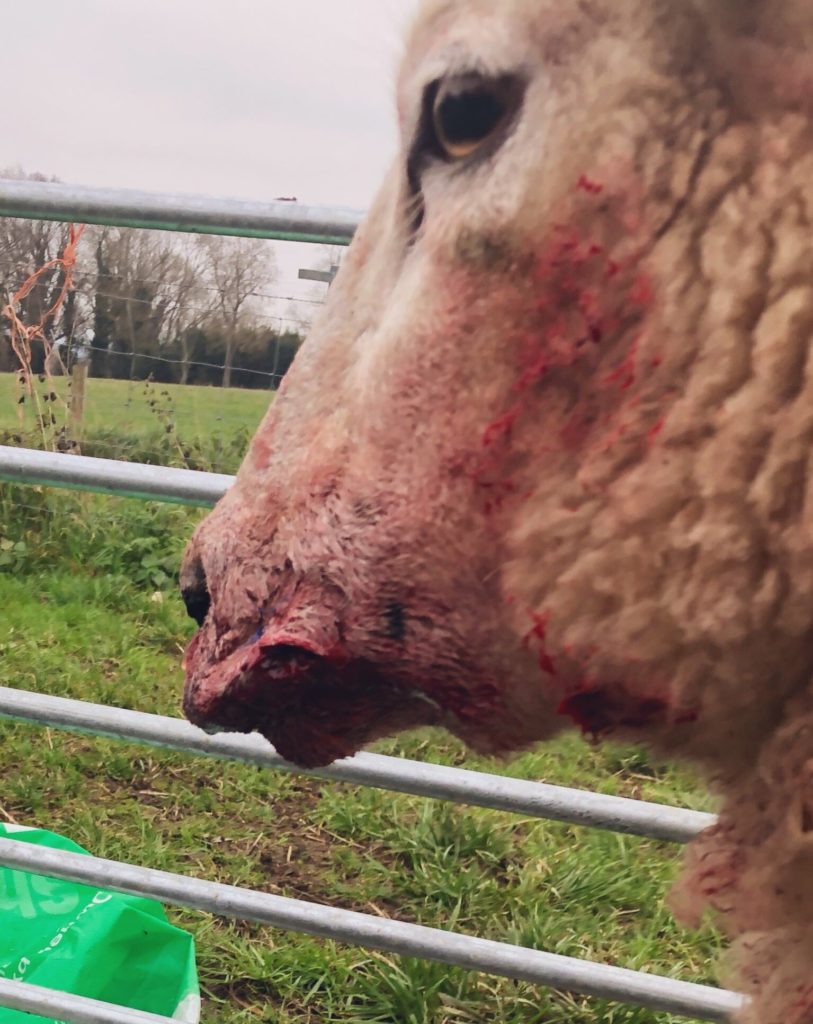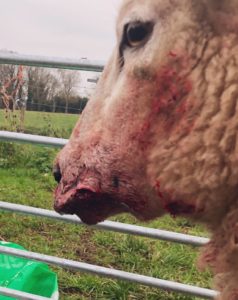 Emma continued: "It's very upsetting to see one of your animals in pain; the welfare of my sheep is paramount and this is an incidence of unnecessary suffering caused by an avoidable act. It's not the dog's fault, I like dogs, but owners need to be more vigilant when walking around farmland. Even if you think your dog is well-behaved, situations can escalate quickly. Please, please keep your dog on a lead around livestock."
Emma's flock graze wildflower meadows on the Earth Trust Farm and the animals are crucial for grassland management.
Chris Parker, Head of Land Management, explained: "Grazing is a critical part of the management for our meadows, as it helps to keep them in the best condition for wildflowers to flourish, in turn providing nesting and foraging habitats for other wildlife. We welcome dogs to our site and the majority of walkers are responsible, but we need all of them to be aware of the risks a loose dog can pose to livestock."
Sadly this is not the first time Emma has had animals attacked on the farm. In 2016 six sheep drowned after being chased into the Thames by a loose dog in Church Meadow at the foot of the Wittenham Clumps.
*UPDATE – 15TH JANUARY 2019* Thanks to public support on social media the owner of the dog came forward and the matter has been resolved. Emma is very grateful for everyone's support.