To deliver our vision and mission effectively we need a distinctive and collegial culture, good governance, leadership and management and strong engagement from staff, volunteers, partners and associated businesses.
We will develop an implementation plan linking this strategy with operational and financial plans for governance, farm and forestry strategies, fundraising strategies, policies, research partnerships, protocols and priorities and organisation transition planning.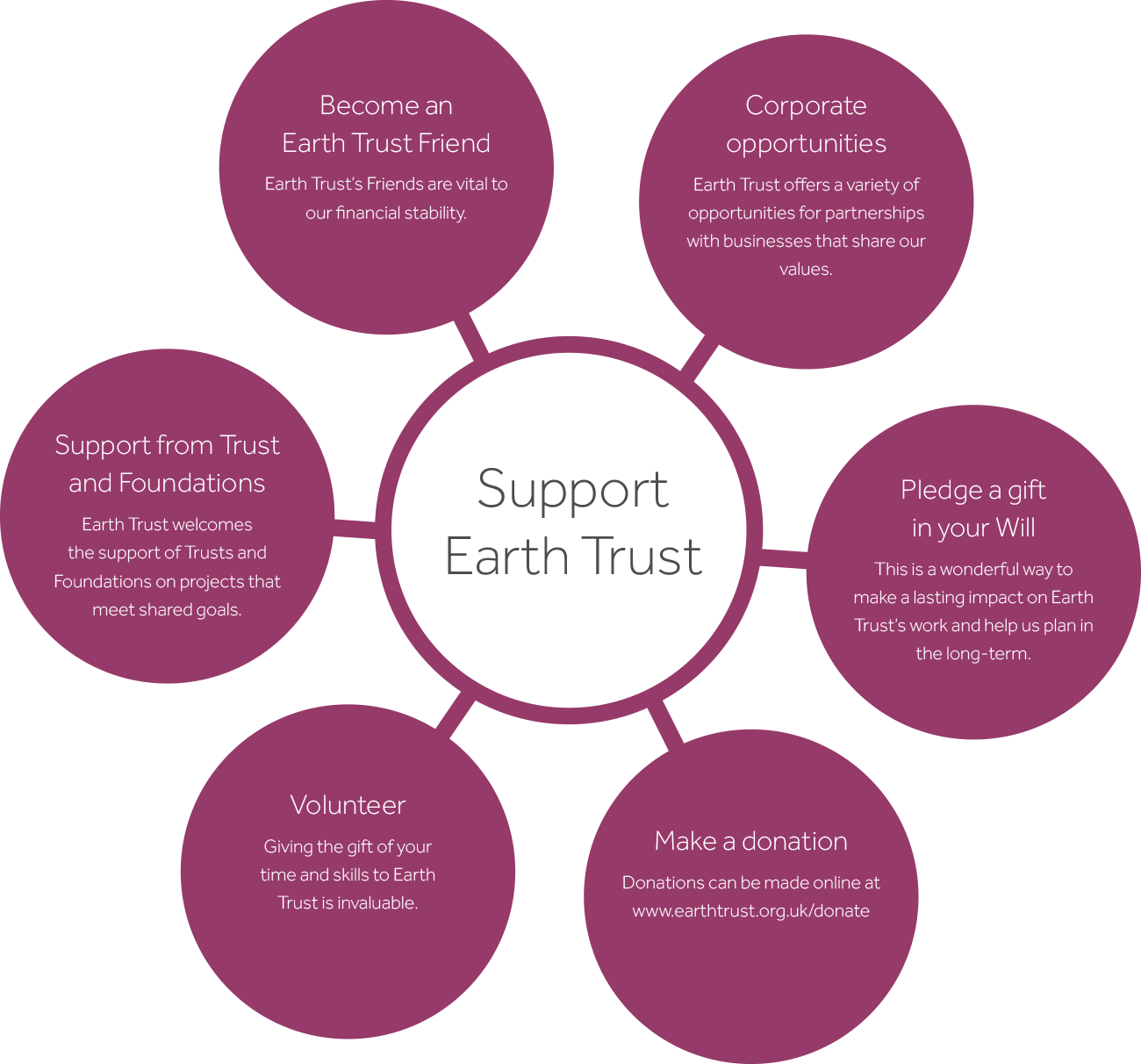 Together with your help, Earth Trust can achieve the objectives set out in this document. With your support Earth Trust can become a champion for accessible green spaces.
Please join us and be part of our supporter community.